I dont think he will go anywhere, he is literately living on his dad's reputation, that fight he was in the other night was worthy of nothing, was an insult really to SF to have that on there cards and broadcast it on TV.

Seriously have you ever seen such an obvious feeing before ever in your lifes, his opponent was like what, an amateur career of 2 wins 4 losses, ffs the guy did not even have a strength and conditioning program to max him up to 155lb, that could well of been the guys one and only professional fight, its like SF searched hard to find an opponent Ryan Couture was garunteed to beat, a none professional who was far from ready turning professional with no strength and conditioning program weighting in at 153 what the sh1t is that bet he did not even cut, only 20 years old, it just had fish food written all over it.

That event was a waste of space and that fight was an insult to the card, ok you kind of get what you expect from the women tournament, they should of thown Ryan Couture into the womens tourney because I bet there are Women who could beat him, Cyborg vs Ryan Couture I know who I would bet on, Ryan Couture truly belongs in some MMA division for sallies.

Shame on you SF for giving this guy a contract if you going to feed him that kind of opponent, that fight was not even worthy of an un-aired prelim.
---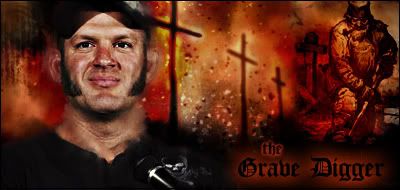 ---
Last edited by swpthleg; 08-16-2010 at

09:04 PM

. Reason: Slur

Join Date: Mar 2010
Location: NC.
Posts: 9,815
Are you mad at your daddy?
---
i hope he does well :P
this is why ill not carry a gun to any of my sons sporting events. not that ill do anything to any of his opponents, but if another dad did this to my kid id shoot him til he was on the ground and shoot him in the head until im shooting wet ground or im out of bullets.
i guess you could say im overprotective.
---
If a law is unjust, a man is not only right to disobey it, he is obligated to do so. ~ Thomas Jefferson
Sig by D.P.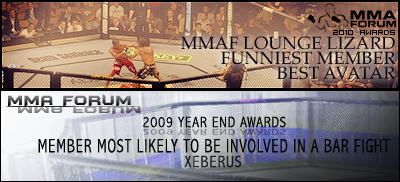 I'd probably see red as well if someone messed with my kid!
---
The Emoticon Guy
Currently Active Users Viewing This Thread: 1

(0 members and 1 guests)
Posting Rules

You may post new threads

You may post replies

You may not post attachments

You may not edit your posts

---

HTML code is Off

---