Roger Huerta street fight vid
---
I just saw this on another forum and thought some one here may want to see it. Some guy knocks out this woman and Huerta makes him pay. It is a beautiful thing. Much respect to Huerta.
http://www.tmz.com/videos
Roger Huerta involved in street brawl - KOs big dude
---
http://www.tmz.com/2010/08/04/ex-ufc...n-texas-video/
Quote:
27-year-old Huerta -- who was once featured on the cover of Sports Illustrated -- was in front of a bar in Austin around 2 AM on Saturday morning ... when some other people began fighting. Roger was near the scuffle ... when he saw one of the men involved punch a female who was standing near the ruckus.

Once Huerta sees the woman collapse to the ground -- he instantly tries to confront the attacker saying, "You just punched a f**kin' girl."

Moments later, Huerta takes off his shirt ... slams his hat to the ground ... and rushes after the man.

Chaos ensues and people scramble after the fighters, blocking the camera -- but seconds later ... a shirtless Huerta can be seen finishing his attack on the other man ... who is sprawled out on the street.

People rush in to aid the bloody man on the ground -- who eventually gets off the pavement -- as Huerta walks away from the battle ground.

Austin PD tells TMZ that officers were called to the scene -- but so far, no arrests have been made.

Huerta's manager tells us, "I have not spoken to Roger yet about this incident, but I can say that it's in his nature to be very protective of women."
Good for him!
I like Huerta and the fact he KO'd some retard for hitting a woman - i respect him even more!
WAR Roger!!!
Link to the video:
http://www.tmz.com/videos?autoplay=t...b-330a87db4f24
---
.
BELIEVE!
Wow! Part of me says it's dumb for a fighter to go off on some normal dude (he could get harsher punishment), but the other half of me says good for him.
Huerta rapidly dropped him to this isn't a long fight the timing is breif between him going after the guy they dissapeer, buddy is on the ground.
---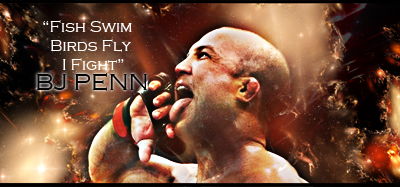 "If you get hit and it hurts hit him back you not knocked out yet."-Joe Doerksen
The Toxic Terrors (FFL)
Demetrious Johnson*Eduardo Dantas*Emanuel Newton*Will Brooks*Michael Page
Featherweight
Join Date: Apr 2007
Location: Germany
Posts: 1,461
This video sucks. I see nothing of the fight.
---
FightingIsBelieving

Nichts reimt sich auf Uschi!
Nothing rhymes on Uschi!

Wer ist hier noch Deutscher ausser mir?
Yeah, it would have been nice to see him actually make contact with the guys face, but it is better than nothing.
Featherweight
Join Date: May 2007
Location: Pryor Oklahoma
Posts: 1,071
You know there are moments when a woman needs to be ut in here place, but when you are a huge MFer like that guy was and you cheap shot anybody esp a tiny woman then you deserve wht you get. I always liked Roger, wish he would come back
MMA Fanatic
Join Date: Jun 2009
Posts: 93
The video is complete shit you don't see anything. Besides, whatever the reason, UFC fighters shouldn't fight outside the Octagon.
Like I said in the other thread in General, part of me thinks that was foolish of him, but the other part of me says good for him. He's going to get judged harshly though by the courts. Trained cage fighter beating the mess out of some guy who was running from him? Yeeouch. Plus, it doesn't even look like he messed up the dude who hit the woman.

Join Date: Mar 2010
Location: NC.
Posts: 9,815
This is why I love MMAF, I don't have to got to places like tmz and all the others unless it's worth it. Thanks
I hope Roger effed him up. That video of the guy hitting the girl will save Roger's ass. No charges, no law suits, no harm no foul.
Go Roger!
---
---
Last edited by oldfan; 08-04-2010 at

03:07 PM

. Reason: kant spel
Currently Active Users Viewing This Thread: 1

(0 members and 1 guests)
Posting Rules

You may post new threads

You may post replies

You may not post attachments

You may not edit your posts

---

HTML code is Off

---