So in other words Scott gambled and lost!
---
The Emoticon Guy
Quote:
soderbergh is no joke. he doesnt pick people randomly.
But he doesn't always pick for acting talent; sometimes he's looking for real life experience. Sasha Grey?
---
Quote:
Originally Posted by Joe Rogan
That longing to return to the retarded past can only be born of some collective, subconscious, internal desire to try to turn back the clock on humanity and halt our obvious progression towards the inevitable zombie apocalypse of 2012.
MMA Fanatic
Join Date: Aug 2010
Posts: 42
Quote:
Randy's busy as hell anyway. He still fights and just finished a new movie (The Expendables) so I doubt they have a lot of time to communicate.
As a btw, post-production on movies is pretty long to veyr long. Randy actually finished his filming part before the Nog fight; so it's been a while.
Gina has been out of the ring for a while, so it definitely is a possibility that she'll quit, especially if movies come along. She is a great fighter though, just Cyborg is too powerful. And of course Gina was the face of not only women's mma, but really a face for any organization she would fight in.
It only makes sense honestly because you need to remember a guy like Randy or Rampage can go back and forth, thing is for Gina if she fights to long she is liable to end up getting her face messed up, Randy and Rampage get roles cause they look tough and scar tissue adds to that, Gina gets roles cause she is hot and scars and cauliflower ear are not that hot.
---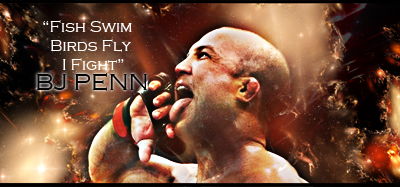 "If you get hit and it hurts hit him back you not knocked out yet."-Joe Doerksen
The Toxic Terrors (FFL)
Demetrious Johnson*Eduardo Dantas*Emanuel Newton*Will Brooks*Michael Page
Quote:
I don't call Cyborg a can!
exactly, haha. if she fights anyone worthwhile that has no chance of really hurting her, she's putting her face on the line
aaaaaaand cyborg destroys everything.
Yeah she hasn't had a legit opponent since Gina!
---
The Emoticon Guy
Currently Active Users Viewing This Thread: 1

(0 members and 1 guests)
Posting Rules

You may post new threads

You may post replies

You may not post attachments

You may not edit your posts

---

HTML code is Off

---