Yeah he possibly wants an easy road to his retirement!
---
The Emoticon Guy
Who the hell cares? Emeliafake-o is irrelevent along with the rest of the SF HW division.
---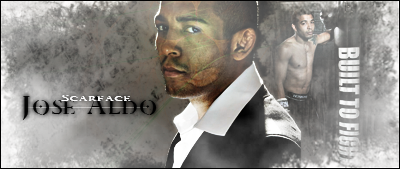 Ok that statement is not totally true!
---
The Emoticon Guy
Lightweight
Join Date: Jan 2009
Posts: 1,858
Although he's far from a fraud or a fake, his legacy is tarnished forever by his unwillingness to fight in the UFC.

Dana was absolutely correct: Fedor could never be considered the P4P greatest since he rarely fought and refused to fight against the best (Brock, Junior, Shane, Cain, among others).
Well nowadays anyways!
---
The Emoticon Guy
Guest
Join Date: Sep 2009
Posts: 153
If one of those fights involves Bobby Lashley or Dave Batista I'll be forced to go emo.
On a Rampage

Join Date: May 2007
Posts: 1,845
Fedor and M1 are so unpredictable that I'm not buying it. Until the ink has dried on the contract, I'm not believing anything.
MMA Fanatic
Join Date: Jun 2010
Posts: 15
If M1 wants 4-6 fights it's means (I think)they know that Fiodor is not as good as he was and it's more than likely he can be defeated by an average fighter. I hope i'm wrong as hell.
Quote:
Maybe he wants to avenge his loss to Werdum and then clear out the Strikeforce Heavyweight division before going to the UFC!
As long as M1 Global is behind Fedor's management, Fedor will never be in the UFC.
The only good fight left in SF for Fedor, is Fedor vs Overeem.
I'm about 99% positive that Fedor takes Werdum 9/10 fights. After that, I guess you have Fedor vs Batista on Monday Night RAW or Strikeforce Summer Slam.
---
Last edited by HitOrGetHit; 08-16-2010 at

12:22 PM

. Reason: Double Post
Bantamweight
Join Date: Apr 2010
Posts: 703
The funny thing is that they do co-promotion for essentially one fighter. M-1 knows that SF is desperate and thats why they have this type of leverage. They prettu muched bitched out Coker in the last negotiation when they demanded that M-1 get more visibility on the co-promoted cards, and demanded that the card use more of their fighters. M-1 got their way, so Fedor fighting in the UFC will almost never happen. At least he still has one or two decent fights at SF.
Currently Active Users Viewing This Thread: 1

(0 members and 1 guests)
Posting Rules

You may post new threads

You may post replies

You may not post attachments

You may not edit your posts

---

HTML code is Off

---