Sylvia-Buentello
---
Quote:
In a battle of former UFC heavyweights, Tim Sylvia chopped down and then knocked out Paul Buentello in the main event of the inaugural War on the Mainlands show Saturday night in Irvine, CA.

The former UFC champion has been battling to earn his way back to the big fights after suffering three losses in a row, including his last fight in the UFC and his 2008 bout against Fedor Emelianenko. Sylvia looked backing form on Saturday as he used his strength and size to push Buentello around the ring, and pin him in the corner repeatedly and land knees and short elbow strikes.

With the second round moving along, Sylvia started to unload some vicious leg kicks that were obviously bothering Buentello, and he used that very weapon to help end the fight. Chopping away at Buentello's lead leg, the California fighter tried to block a kick and instead caught a uppercut flush to his chin, and it send him crashing to the canvas.

Sylvia celebrated as the new heavyweight champion for the organization, and fellow former UFC contender Pedro Rizzo was brought into the ring following the fight and announced as the next challenger for the belt.

Terry Martin edged out Jorge Ortiz by split decision after the middleweights had a back and forth fight for the full 15 minutes. Martin seemed to get the best of the fight on the feet, but Ortiz started to turn it on late, but came out on the losing end when the judges rendered their decision.

Late replacement, Tony Lopez made the most of his opportunity stepping in for Allen Goes in a fight against former UFC fighter Jason Lambert, as he put his lights out in the 2nd round with a crushing knee strike.

Both fighters had their moments up until the end of the bout, when Lambert seemed to slip while working in the clinch and Lopez took full advantage. Tossing up a powerful knee, the much taller Lopez hit Lambert with a devastating strike, and a right hand for extra measure to get the knockout win.

A back and forth grappling match ensued between former UFC middleweights as Matt Horwich was able to submit Thales Leites in the 4th round of their title fight at War on the Mainland. Training with Eddie Bravo, Horwich has continued to work on his ground skills, and after surviving a head and arm choke in the third round, he found himself in the perfect position to end the fight in the fourth.

Taking his opponent's back just moments into the 4th round, Horwich locked his arm under Leites' chin, and a few seconds later the Brazilian tapped out, giving the "The Fighting Hippie" the championship win.

Erin Beach survived some early submission attempts from Joao Silva, to punish his opponent on the feet, and eventually land strikes at will while blocking takedowns from his exhausted opponent. Beach picks up a unanimous decision victory, the second of his MMA career.

Released after his last fight in the WEC, Jens Pulver looked to bounce back from five straight losses, but unfortunately previous issues came back to bite the former UFC lightweight champion yet again as he lost by submission in the first round to Diego Garijo.

The fighters came out throwing heavy punches at each other, but Garijo clipped Pulver with a good straight right and a scramble ensued on the ground. Seizing the moment, Garijo dropped for a guillotine choke, and Pulver was unable to get out of the hold and tapped the canvas to signal the end of the fight.

Gustavo Machado kicked off the show with a split decision win over Rick Reeves with scores coming in at 29-28, 30-27, and 27-30, in a back and forth stand-up fight for all three rounds.

FULL RESULTS:

Tim Sylvia def. Paul Buentello by KO at 4:57, R2
Terry Martin def. Jorge Ortiz by split decision (28-29, 30-28, 29-28)
Tony Lopez def. Jason Lambert by KO at 1:49, R2
Matt Horwich def. Thales Leites by submission (rear naked choke) at :24 seconds, R4
Erin Beach def. Joao Silva by unanimous decision (30-25, 29-28, 29-28)
Diego Garijo def. Jens Pulver by submission (guillotine choke) at 1:08, R1
Gustavo Machado def. Rick Reeves by split decision (30-27, 29-28, 27-30)
Source: MMAWEEKLY
So we're gonna see Sylvia-Rizzo next. Too bad for Jens Pulver.
This is a good victory for ol Timmy...
---
_RIVALS TOP 10

ANDERSON "THE SPIDER" SILVA
JAKE SHIELDS
NICK DIAZ
EDDIE ALVAREZ
JUNIOR "CIGANO" DOS SANTOS
GILBERT MELENDEZ
MAMED "THE CANNIBAL" KHALIDOV
HECTOR "SHANGO" LOMBARD
CAIN VELASQUEZ
GEGARD "THE DREAM CATCHER" MOUSASI

Curitiba Food and Liquor

Join Date: Dec 2006
Location: NY
Posts: 16,176
It is, but I'm reeling with shock that it didn't play out like Buentello v. Struve.

Buentello did an amazing job getting past those long gangly extremities. I love the Headhunter and I'd really like to see him win again soon; he needs it.
---

Sig Credit to Toxic


Join Date: Mar 2010
Location: NC.
Posts: 9,815
A sad day for Jens Pulver fans. The nicest guy to ever step in the octagon.

My favorite ufc experience ever was getting to sit with Jens for breakfast at Mandalay Bay the morning after he beat Dennis Hallman at ufc 33 and watching him poke fun at some of the other fighters.

Jens- "sometimes you can't tell who won and who lost the next morning"


---
Jens losing 9 of last 10..... that is very unfortunate. Especially with all of these quick submissions.
lol at horwich submitting lietes. hopefully i never have to see him in ufc/sf or any big time org again. tim silvia won but i still think he will never get back to the big time again.
hopefully jens can come back better from this but at this stage his sub defense might never get good enough to allow him to beat the fighters he has the talent to win against.
---
JUST SCRAP
Bantamweight
Join Date: Feb 2010
Posts: 780
I hate to say it, but i think Jens has Chuck Liddel syndrome.
---
special thanks to
Matt Hughes
Rashad Evans
Shane Carwin
Anderson Silva
and of course Gray Maynard
NPFFL: JDS, Bisping, Rampage, Kampmann
Featherweight
Join Date: Mar 2007
Posts: 1,221
Jens needs to take 6 months off and train with Eddie Bravo or move to Brazil.

I was impressed with Leites up until the end of the fight. I thought he was looking good.
---
Team Stand Alone #1
Pulver's problem is he is mentally broken and his confidence is completely shot the minute he is hit he begins to cover up and doesn't let his hands go, part of Pulver's style is that fearlessness. Chuck Liddell still looks good until he gets knocked out Jens just looks like he is being outclassed everytime out.
---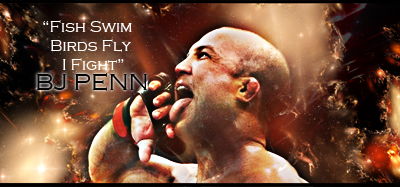 "If you get hit and it hurts hit him back you not knocked out yet."-Joe Doerksen
The Toxic Terrors (FFL)
Demetrious Johnson*Eduardo Dantas*Emanuel Newton*Will Brooks*Michael Page
Banned
Join Date: Apr 2010
Location: Iowa
Posts: 820
Good for Sylivia, anyone know what Timmy came in weighing?

I hate to see this for Jens. He was always a classy guy. Its getting painful as a fan for him.
Currently Active Users Viewing This Thread: 1

(0 members and 1 guests)
Posting Rules

You may post new threads

You may post replies

You may not post attachments

You may not edit your posts

---

HTML code is Off

---