vBookie Event

: Tim Kennedy vs Jacare Souza (Strikeforce: Houston)
This event is over.
Strikeforce: Houston: Tim Kennedy vs Jacare Souza
---
---
small bet on kennedy, although it seems unlikely.
---
JUST SCRAP
Bantamweight

Join Date: Mar 2007
Posts: 721
20k on Kennedy. The most likely underdog winner.
---
Quote:
20k on Kennedy. The most likely underdog winner.
Huh, Really? I think he is the least likely underdog winner. Jacare is bigger, stronger, a better striker and has a better ground game. I like Kennedy but he is so screwed.
---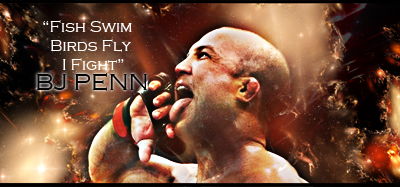 "If you get hit and it hurts hit him back you not knocked out yet."-Joe Doerksen
The Toxic Terrors (FFL)
Demetrious Johnson*Eduardo Dantas*Emanuel Newton*Will Brooks*Michael Page
Banned
Join Date: Oct 2009
Posts: 7,811
Jacare will be champ
creds are meant to be betteded. 300,000 on the gator.
Im putting all my Creds on Kennedy! CMON MAN U GOT THIS!
---
Sig credit to my Homie! limba!
Uncrowned P4P Kingpin
Jon "Bones" Jones
WAR ANTHONY PETTIS! WAR HENDERSON!

Join Date: Mar 2010
Location: NC.
Posts: 9,815
just rewatched both their last fights and these odds are crazy. No way tim loses. 10000
---
Jacare got the UD in this close one:
Quote:
Round 1 - Our first title fight of the night is underway, and thankfully, "Big" John McCarthy is reffing. Obnoxious "USA! USA!" chants have already begun. The fighters test their range, but neither is ready to commit. Souza swings and misses, and so does Kennedy on the counter. Souza paws his jab and misses on an overhand punch. Kennedy patiently circles and then whiffs on an uppercut. Souza lands a combo as Kennedy is backed into the cage, and after Kennedy backs away, he takes a couple more punches. Kennedy quickly shakes it off and then sees his head kick checked. Souz unloads a nice combo. Kenendy counters and lands a shot, but Souza got the better of it. Back to the center of the cage, and Kennedy whiffs on off-balance attack. After the reset, the fighters trade low kicks. Kennedy swings wildly, and Souza is waiting to counter. The pace slows before Kennedy misses again on an uppercut from distance. Souza with a nice low kick. The fighters trade from distance, and both come up short. Kennedy connects and staggers Souza, and but he quickly gets to his knees and back to his feet. The fighters swing out of a clinch and reset as the crowd cheers. It's a fun first round, and MMAjunkie.com scores a close one 10-9 for Souza.

Round 2 - Kennedy chases with punches but doesn't pull the trigger. The fighters patiently circle and swing from distance and connect on little. Kennedy moves forward and lands a single punch. Kennedy moves in and is dropped, but it looks like a slip, and he's quickly back up. Souza becomes the aggressor and lands a few nice shots. Still lots of dancing and circling, though. Kennedy lands a nice low kick. Souza then checks a body kick. the fighters clinch, and Kennedy lands a knee before they separate. Kennedy lands another low kick, but Souza easily shakes it off. Souza shoots and puts Kennedy against the cage and works for the double-leg. Kennedy survives, the fighters reset. Kennedy partially connects on a Superman punch, but Souza answers with a nice front kick. A strategic round without much landing, and MMAjunkie.com scores it 10-10.

Round 3 - Kennedy with a low kick as Souza paws a jab. Souza lands a solid punch as Kennedy closes the distance. Nothing there's, and they reset. Kennedy charges in again and lands one of four punches, but it's a solid one. He then clinches and puts Souza against the cage before they reset. Kennedy goes low with a kick and Souza fires off a combo that's just barely out of range. Kennedy blocks the next combo, and both fighters appear to have lost a step. Souza, though, jerks awake and lands a right. Kennedy responds with a low kick and then a front kick to the thigh that does little damage. Kennedy again waits for the combo to block it, and he's now got some blood on the forehead. Kennedy connects on a lunging jab, grabs his opponent around the waist, and takes Souza to the mat. Kennedy works from inside full guard, but Souza locks up his arms and pulls him tight. Souza quickly escapes, and we restart. Kennedy's cut is now gushing pretty badly. Souza lands a nice shot, and Kennedy's vision may be affected by the blood. The fighters patiently circle. Kennedy throws a body kick that's nearly caught. It's another close one, but MMAjunkie.com scores it 10-9 for Kennedy.

Round 4 - As we enter the championship rounds, the fighters paw jabs. Kennedy goes with an ineffective kick. Kennedy lands a punch, but Souza easily shakes it off. Kennedy strikes and moves with a punch-low-kick combo. They're landing but not doing much damage. Souza lands a nice punch to the body, and Kennedy barely deflects the following combo. The fighters briefly clinch and then reset. Kennedy throws a sloppy right and nearly eats a nasty counter because of it. The fighters clinch and fight for a takedown. Souza appears he might have it, but Kennedy shrugs it off. Kennedy lands a low kick. The pace slows as the fighters circle and throw just the occasional single punch. Kennedy lands a nice left and follows with a low kick. The ref calls for a timeout, and a replay shows Kennedy landing a low kick to the junk. Souza throws a knee that misses. It's a fairly uneventful final minute. It's another close one, and MMAjunkie.com scores it 10-9 for Kennedy, though a 10-10 was close.

Round 5 - The fighters trade from distance, but neither lands. A brief clinch ends with nothing dramatic, and the fighters reset. Souza snaps off a nice low kick. Kennedy ducks under a big blow and counters, and one of the shots lands nice. Souza fires back and lands a nice punch on Kennedy's weak takedown attempt. Kennedy clinches and lands a knee to the body. Kennedy becomes the aggressor and circles Souza into the cage, though he's struggling to land anything. Kennedy whiffs on a straight right but follows with a solid low kick. Souza presses forward and then lands a right to Kennedy's now badly swollen and bloodied eye. Souza presses Kennedy against the cage, but Kennedy punches his way free. Kennedy lands a punch but is knocked off balance, and Souza takes his back and looks for the takedown. Kennedy escapes, though, and avoids a potential disaster. Kennedy lands a nice lunging body shot. Souza answers with a shot that snaps his opponent's head backward. Kennedy answers with a takedown right before the bell sounds. It's another amazingly close round, but MMAjunkie.com scores it 10-9 for Souza for a might-as-well-kiss-your-sister 48-48 draw. Ronaldo "Jacare" Souza def. Tim Kennedy via unanimous decision (49-46, 48-47, 48-47).
Link
---
Thanks for the payouts tonight dude!


You help me get more personally invested in a lot of fights I would just watch casually otherwise.
Currently Active Users Viewing This Thread: 1

(0 members and 1 guests)
Posting Rules

You may post new threads

You may post replies

You may not post attachments

You may not edit your posts

---

HTML code is Off

---