Batista talks Lesnar, Grappling Training and Crossover between Pro Wrestling and MMA
---


Embedded for you. This should also be in General MMA. Or Strikeforce if he's signed with them (I can't recall)
---

"There are three things all wise men fear: the sea in storm, a night with no moon, and the anger of a gentle man."
Quote:


Embedded for you. This should also be in General MMA. Or Strikeforce if he's signed with them (I can't recall)
i thought it might but considering he is talking about UFC fighters and how he would do in the UFC i thought it could be appropriate here.
This has warmed me to him a bit tbh. But seriously he is quick? Who is he kidding? He probably runs the 100M in 4 1/2 hours!
---
Guess we'll have to wait and see what the higher ups think
Thanks for posting anyways man.
Glad Batista is taking it seriously, he sounds quite devoted to doing it. He wants to do it before he's too old and is a big fan, can't see anything wrong with that. I hope he does well.
I like how he's trying to earn it all as well, he's putting the work in and not taking it lightly. I doubt he'll ever be a great fighter, but I'll be excited to see how he fares.
---

"There are three things all wise men fear: the sea in storm, a night with no moon, and the anger of a gentle man."

Join Date: Mar 2010
Location: NC.
Posts: 9,815
Cool video. I wish him luck.
---
Sounds like a real nice and humble guy. Pretty impressed with the interview. Hope he does well.
To me this shows that regardless of whether he does well or not, he'll give it his best and i believe he will gain fans for dedication. Honestly i hate WWE and everything it stands for, i do not agree with professional wrestlers coming to MMA but if they have good intentions and are willing to give their best shot then it can't hurt anybody IMO.
MMA Fanatic
Join Date: Aug 2010
Posts: 42
Did hear him on a local radio interview a few years ago. Definitely humble but you can tell he's a hard worker who really pushes himself all the time. Came across as somebody who wants to accomplish things, because its just who he is.

Not sure about MMA for him, but he will definitely come in ready and give it his all. Once he's in the ring though we'll see how he does.
I like the fact he is realistic about his goals he just wants to strive to be a real legitimate fighter and is making no claims about being a future champ or even saying he wants to.
---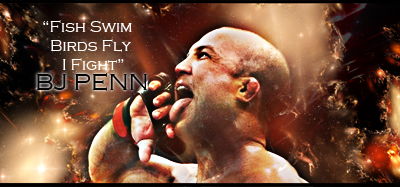 "If you get hit and it hurts hit him back you not knocked out yet."-Joe Doerksen
The Toxic Terrors (FFL)
Demetrious Johnson*Eduardo Dantas*Emanuel Newton*Will Brooks*Michael Page
Currently Active Users Viewing This Thread: 1

(0 members and 1 guests)
Posting Rules

You may post new threads

You may post replies

You may not post attachments

You may not edit your posts

---

HTML code is Off

---