Definitely gonna have to give this card a watch. Mayhem vs Sakuraba is a serious fight! Can't wait for that one.
---
Proudly Supporting
Dan Hardy
Conor McGregor
Michael Bisping
Donald Cerrone
Chael Sonnen
Demetrious Johnson
Joe Lauzon
Nick Diaz

it looks like dream is trying to pull all the big guns out for this and i am happy to see them put together such a good card. hopefully this is the start of FEG turning a page.
---
JUST SCRAP
Damn, Miller is going to tear through Saku...I'm not quite sure how I feel about it....
---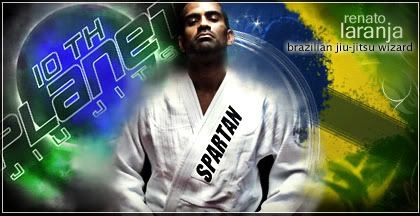 "You have a big word for a guy who don't have a gi right now." - Renato Laranja
MMA Fanatic
Join Date: Aug 2010
Posts: 27
love the card cant wait for miller's entrance I see hello kitty's fighting Godzilla or some shit lol

love Aoki wonder who his opponent will be
Mayhem vs Sakuraba is the funnest fight of the year. Can't wait to see it.
I'd love to see them put Ishida in against Kid.
---
_RIVALS TOP 10

ANDERSON "THE SPIDER" SILVA
JAKE SHIELDS
NICK DIAZ
EDDIE ALVAREZ
JUNIOR "CIGANO" DOS SANTOS
GILBERT MELENDEZ
MAMED "THE CANNIBAL" KHALIDOV
HECTOR "SHANGO" LOMBARD
CAIN VELASQUEZ
GEGARD "THE DREAM CATCHER" MOUSASI

I know we can bet on the outcome of the matches but can we bet on who gets paid as well? :P
All kidding aside, this card is bound to be good... Can't wait
---
Damn Mayhem vs Sakuraba! Cant wait to see this!
---
"Everybody's got a game plan, until they get hit!" - Mirko "Cro Cop" Filipovic/Mike Tyson
Mayhem/Saku will probably end up being an old man getting brutally beaten on.
Currently Active Users Viewing This Thread: 1

(0 members and 1 guests)
Posting Rules

You may post new threads

You may post replies

You may not post attachments

You may not edit your posts

---

HTML code is Off

---