Dream 16
---
Date: Sep 25, 2010 3 AM EDT
Location: Nagoya, Japan
Venue: Nippon Gaishi Hall
Broadcast: HDNet (North America)
Quote:
FIGHT CARD

* Tatsuya Mizuno vs. Gegard Mousasi (for vacant light heavyweight title)
* Jason "Mayhem" Miller vs. Kazushi Sakuraba
* Chase Beebe vs. Hiroyuki Takaya
* Cole Escovedo vs. Michihiro Omigawa
* Mitsuhiro Ishida vs. Akiyo "Wicky" Nishiura
* Shinya Aoki vs. Marcus Aurelio
* "Lion" Takeshi Inoue vs. Kazuyuki Miyata
* Hideo Tokoro vs. Joachim Hansen
* Ikuhisa Minowa vs. Satoshi Ishii
* Yusuke Kawaguchi vs. James Thompson


Quote:
As expected the Japanese-based DREAM organization returns Sept. 25 for DREAM.16.
The event takes place at Nippon Gaishi Hall in Nagoya, Japan, and airs in North America on HDNet.
No fighters have been announced for the card, but as MMAjunkie.com (
www.mmajunkie.com
) previously reported, both lightweight champ Shinya Aoki and UFC vet Caol Uno are expected to fight in separate bouts. Additionally, mini-grand-prix finalists Tatsuya Mizuno and Gegard Mousasi are expected to fight for the first-ever DREAM light-heavyweight belt.
Additionally, a DREAM.16 poster shows potential fighters including Ikuhisa Minowa, Hideo Tokoro, Norifumi "Kid" Yamamoto and Kazushi Sakuraba.
Aoki's fight is likely to headline the show.
The event kicks off what's expected to be an expansion phase for DREAM. Mike Kogan, Director of FEG USA, recently told MMAjunkie.com a new deal between DREAM's parent company, Fighting and Entertainment Group, and Shanghai-based investment bank PUJI Capital will help with international expansion.
FEG, which also heads the preeminent kickboxing promotion K-1, recently announced that PUJI will stake the fight promotion company in an aggressive expansion effort – to the tune of up to $230 million U.S. dollars, according to the investment bank.
While the shape of the expansion is not entirely clear, FEG president Sadaharu Tanikawa said the effort primarily will begin in 2011.
Tanikawa said the expansion is a "declaration of war against the WWE and UFC," though the company plans specifically to avoid the U.S. market, where he feels they are outgunned by the pay-per-view giants. The company has not promoted a show in the mainland U.S. since August 2007 for the K-1 World Grand Prix in Las Vegas.
Link
---
that card looks sick, cant wait.
---
JUST SCRAP
Join Date: Jun 2009
Posts: 20,894
I am liking the looks of this card for sure!
Multiple sites have reported that Joe Warren will be facing Michihiro Omigawa on this card as well... just some three weeks after Warren faces Joe Soto at Bellator 27.

Now I'm not the biggest fan of Joe Warren, but he is a gamer.
---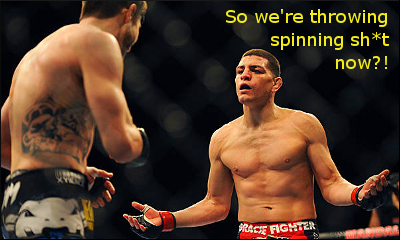 Invictus Maneo
Join Date: Sep 2009
Location: Boston, MA
Posts: 983
i like this card too because i have Gegard on my FFL team and could use the extra points of being the main event+championship fight...
---
its looking nzzzice so far. hopefully we get some good opponents for these guys
---
If a law is unjust, a man is not only right to disobey it, he is obligated to do so. ~ Thomas Jefferson
Sig by D.P.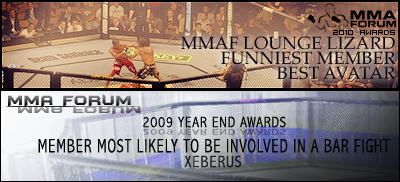 Jason Miller vs Sakuraba! And you were right about Warren/Omigawa SigFig:
Quote:
With his grudge match on hold, Jason "Mayhem" Miller (23-7 MMA, 1-1 DREAM) will tide himself over by fighting an MMA legend.
The colorful Strikeforce fighter will returns overseas to face Kazushi Sakuraba (26-13-1 MMA, 3-3 DREAM) at DREAM.16, which takes place Sept. 25 at Nippon Gaishi Hall in Nagoya, Japan.
HDNet Fights today announced the fight, as well as a previously reported fight between Tatsuya Mizuno (8-5 MMA, 1-0 DREAM) and Gegard Mousasi (29-3-1 MMA, 7-0 DREAM) for the first-ever DREAM light-heavyweight title.
Also announced was a long-rumored bout between Bellator season-two featherweight-tournament winner Joe Warren (5-1 MMA, 2-1 DREAM) and UFC/PRIDE vet Michihiro Omigawa (11-8-1 MMA, 2-0 DREAM). Warren, of course, is also slated to fight Bellator champ Joe Soto at Bellator 27 on Sept. 2, three weeks before his DREAM.16 bout.
Miller's move comes not long after a meeting with Strikeforce welterweight champion Nick Diaz failed to materialize. Diaz this past week signed to face K.J. Noons on Oct. 9 at "Strikeforce: Noons vs. Diaz," which squashed a wave of fan interest in a grudge match between Miller and the champion.
The two were involved in a post-fight brawl four months ago at "Strikeforce: Nashville" and had pumped up their mutual disdain in interviews (self-conducted and otherwise) after Miller said this past month that he'd like to repay Diaz for the melee with a kick to the face.
Earlier this week, Cesar Gracie, Diaz's manager and trainer, told MMAjunkie.com (
www.mmajunkie.com
) that a potential Miller matchup had been bandied about by Strikeforce officials but never formally offered. He said his fighter would be open to a catchweight fight in the near future but not a fight at middleweight.
"If you want to call out the champion, that means you're prepared to go to his weight," Gracie said. "If you're not prepared, don't call him out. If he just wants to fight Nick, come by the academy, and Nick will oblige him on the spot at any weight."
Rather than take on a gaggle of Gracie's for free, Miller has opted to get paid. In his most recent fights – at least those of the legal, sanctioned variety – he met Jake Shields for the vacant Strikeforce middleweight title on the CBS-televised "Strikeforce: Fedor vs. Rogers" event and came up short on points after a five-round, grappling-heavy bout, then defeated Tim Stout on the preliminary card of "Strikeforce Nashville" prior to the infamous brawl.
Prior to that, Miller has to settle for a "no contest" result during a rematch with Ronaldo "Jacare" Souza for the vacant DREAM middleweight title when he threw an illegal kick to the downed submission ace.
Meanwhile, the rapidly aging Sakuraba most recently fought Ralek Gracie at May's DREAM.14 event and lost by unanimous decision. The setback came after back-to-back wins over unheralded opponents Zelg Galesic and Rubin Williams.
Considered a forefather of Japanese MMA and a living legend in the sport's early days, the 41-year-old Sakuraba has been riding ever so slowly into the sunset of his 14-year-career.
Sakuraba won the UFC's Ultimate Japan heavyweight tournament in his third professional fight. He perfected the colorful masks and ring entrances that Miller has employed in recent years.
Link
---
DAMN mayhem Vs Saku Should be fight of the frickin year .
great match up.
---
Banned
Join Date: Oct 2009
Posts: 7,811
WOW
Brilliant card. Cannot wait
---

"There are three things all wise men fear: the sea in storm, a night with no moon, and the anger of a gentle man."
Currently Active Users Viewing This Thread: 1

(0 members and 1 guests)
Posting Rules

You may post new threads

You may post replies

You may not post attachments

You may not edit your posts

---

HTML code is Off

---