Were Strikeforce: Houston Fighters Using Illegal Oxygen Cans?
---
http://www.bloodyelbow.com/2010/8/22...uston-fighters
Quote:
Middle Easy put up a very interesting article where they posted photos of KJ Noons and Mo Lawal using some sort of inhaler prior to their fights at Strikeforce: Houston. Here's the photo of Mo using the canister in the cage:

Middle Easy would go on to confirm the exact brand of portable oxygen can the fighters were using. For those of you wondering what the big deal is if it was just oxygen, they cover that as well:

For those of you wondering what the big deal is, the concept of breathing pure oxygen can help a free-diver double submersible time. It also helps climbers breathe at high altitude so that they can continue to ascend mountains at an normal pace, despite thin air. The entire concept behind the compressed-oxygen spray is to keep an athlete from tiring out, which would be OK, except when one person has this cardio-boosting puffer while his opponent doesn't.

I have talked a lot about Luis Resto in the past. Resto is the boxer whose trainer, Panama Lewis, removed the padding from his gloves before his bout with Billy Collins which ended Billy's boxing career and led to a car crash a few years later that most believe was suicide. As pointed out by Middle Easy, Resto would admit that Panama put crushed up asthma pills in his water bottles to add the same kind of oxygen boost. It is believed that Panama did the same thing for Alexis Arguello in his first bout with Aaron Pryor Aaron Pryor in his first bout with Alexis Arguello. It's an old school, illegal trick in boxing used to achieve that same energy level boost as this canned oxygen.

This is a situation that demands some sort of answers from both the state of Texas and Strikeforce. Someone needs to tell us what happened and why this was allowed to happen. Luke Thomas has Scott Coker on MMA Nation tonight and I'll be listening in hopes that this gets brought up.

The combination of the lack of drug testing and what seem to be illegal (in the sport) oxygen canisters being used just reinforces my belief that major MMA needs to stay away from Texas until their athletic commission gets their act together. I'll be reaching out to the athletic commission to see if I can get a statement from them on this situation.
Hmm interesting ...
---
Thanks to limba for this AWESOME sig
It wouldn't surprise me at all, every day I'm less impressed by Strikeforce and the way they seem to operate.
---
Sjung för gamla Djurgår'n
Lock the gates, make them watch...
Welterweight
Join Date: Jul 2008
Posts: 2,230
I dont get it, what's wrong with taking oxygen? Is it harmful or something? NFL players take oxygen on the sidelines all the time.
The commission apparently said it was alright for them to use.
Bantamweight
Join Date: Apr 2010
Posts: 703
Yeah, it's not illegal. That's why they use them.
If that was illegal they would have used alot more discretion .....
---
_RIVALS TOP 10

ANDERSON "THE SPIDER" SILVA
JAKE SHIELDS
NICK DIAZ
EDDIE ALVAREZ
JUNIOR "CIGANO" DOS SANTOS
GILBERT MELENDEZ
MAMED "THE CANNIBAL" KHALIDOV
HECTOR "SHANGO" LOMBARD
CAIN VELASQUEZ
GEGARD "THE DREAM CATCHER" MOUSASI

I was wondering when they'd start using those. As the stakes go higher and higher people will find ways whether it's legitimate or not to gain the edge. The true champs will do it by sheer hard work and dedication...Rocky style.

Thanks for sharing about the Collins' story. That's the downfall of boxing with the mentality of wining at any cost. Resto and his trainer effectively terminated their own livlihood, career as well as Collin's. Was it worth it?
This was Legal.
Quote:
(Update) Apparently the Texas State Athletic Commission representative told MMAJunkie that "It's my understanding that the physician did consult with the ringside physician, and it was approved by the physician," Stanford said. "It was within (the rules)." Also I was told by Kieth Kizer of the Nevada State Athletic Commission that as long as the Physicians ok the oxygen it is legal to use.
They are not cheaters.
ALOT MORE IN THIS LINK
---
---
Last edited by SideWays222; 08-24-2010 at

08:27 AM

.
There was an article on it somewhere and the doctor they talked to said that the benefit of canned oxygen in Texas would be very little if any and that unless your fighting at a very high altitude you wouldn't see a benefit.
---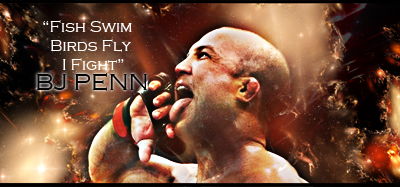 "If you get hit and it hurts hit him back you not knocked out yet."-Joe Doerksen
The Toxic Terrors (FFL)
Demetrious Johnson*Eduardo Dantas*Emanuel Newton*Will Brooks*Michael Page
Currently Active Users Viewing This Thread: 1

(0 members and 1 guests)
Posting Rules

You may post new threads

You may post replies

You may not post attachments

You may not edit your posts

---

HTML code is Off

---