What's next for SF:Houston fighters
---
Quote:
The problem with perfect records is their limited shelf life: no one can depend on being undefeated in order to remain an attraction. Fight enough and you will eventually run into someone who has answers for everything you have and questions you can't address.

Bobby Lashley and Muhammed Lawal both had their pristine careers tarnished Saturday: Lawal was unable to hold down the relentless Rafael "Feijao" Cavalcante, while Lashley somehow managed to lose a fight he was winning virtually every minute of up until that point.

It's hard to know who suffers more: that Lashley lost is not too surprising, though few expected it to be against Chad Griggs -- a man so far off the industry radar that Lashley hadn't even seen tape of his opponent. Lawal, meanwhile, was perceived as one of the top athletes in the sport and had broken into the top 10 with a win over Gegard Mousasi. Losing to Cavalcante, who is barely a year removed from a KO loss to fringe player Mike Kyle, means we either underestimated the Brazilian or severely overestimated the former champion.

With Lawal's confidence both in and out of the ring -- his hands-at-hips striking style has the arrogance of Roy Jones without the ability -- it's easy to forget he's barely two years into a fight career. But Lashley, always impatient to have a crack at Fedor Emelianenko or a current champion, may be more easily intimidated by finding out he's human.

In either case, they both proved a point worth repeating: anyone in the business of promoting invincible fighters isn't going to be in business for long.

Next for Lawal: A confidence-rebuilder against Kevin Randleman.

Next for Cavalcante: An opportunistic Mousasi.

Next for Lashley: Andrei Arlovski and a guaranteed win for someone who needs it.

Next for Griggs: Brett Rogers.

Next for K.J. Noons: Gilbert Melendez.
-Sherdog
I like every single match-up listed there. Weird, but even Arlovski-Lashley.
lol sherdog, disagree with all of those except the griggs one. rogers needs a win, he has arguably the toughest fights any guy sould ask for. he lost to fedor then got rewarded for the loss with a chance to get tko by ubereem.......surprised he didn't just up and retire after that. he is still borderline top ten to me, he just got the short stick twice in a row.
---
JUST SCRAP
They're completely ridiculous match ups.

Lashley needs to seriously consider his future in MMA.
---
Sjung för gamla Djurgår'n
Lock the gates, make them watch...
Sherdog...
---
Agree with all of them bar Lashley-Arlovski. Lashley's probably going to welcome Batista to MMA and get another win over a can.

Really hope SF put Noons-Melendez together, would be an awesome fight first of all but secondly it leaves Diaz open to fight Miller, which is another fight I'd love to see.
---
Proudly Supporting
Dan Hardy
Conor McGregor
Michael Bisping
Donald Cerrone
Chael Sonnen
Demetrious Johnson
Joe Lauzon
Nick Diaz

Give Griggs/ Del Rosario neither have done enough to merit getting one of the big boys, but when one of them (Del Rosario) wins that fight they will be in the mix.
---
Nice Topic, Finally a topic that does not try to rip or down credit the great show SF hosted this weekend + rep for that.

Noons > I really like the background of this fighter with his success in other fighting sports and been an ex EliteXC champion, SF could be onto a real winner giving this guy a title shot but considering I feel the fight should of been called a "No Contest" granted he could well of won anyway but he KO'ed his opponent after the bell, no matter if it was on purpose or not it still happened, and I think it was obvious that he never recovered from that coming into the second round, at the very least Gurgel should of been given an extra 5 mins before the second round started after that illegal shot to see if he could get himself ready, so despite him been a really sellable fighter I think he shoudl have to go one more fight before he is given a show at the title, I would like to see him fight Lyle Beerbohm for a guaranteed shot.

Lashley > up until the victory Lashley was looking solid in that fight, in fact I think he was unlucky and that a bad reffing decision to stand them up from mount aided towards his loss, Bobby showed once again that he is a solid Wrestler against an opponent with a very high success rate in MMA so I feel he can bounce back and maybe even build up a title run at least worthy of watching, I agree that Arlovski should be his next logical opponent.

Griggs > Brett Rogers would not be a bad opponent except for the fact I would rather see Rogers vs Silva, as a result I really dont mind who they put this Griggs against next there are pleanty of other fighters in the division to choose from who would make worthy opponents, Dan Cormier, Lavar Johnson or Mike Kyle would all make suitable opponents.

King Mo > I would like to see how Roger Gracie handles himself against Lawal, I hate the idea of giving him Randleman as it would be a nothing fight, in fact its the worse fight listed in the opening post imo, if Randleman wins that fight it unfairly excels him up the LHW ladder when Gracie deserves that chance more than him after already defeating him, and even in the most likely event of King Mo winning its just a stat padder where nothing is proved, so Randleman vs Lawal is a horrible pick, Lawal vs Gracie is the fight I would much sooner see.

Cavalcante > I dont like it much but it has to be Mousasi, I like a lot of divisions in the SF promotion but the LHW does lack some what with depth and Mousasi is the only logical choice. I would like so see SF take a look around and concentrate of finding some new prospects to help improve this division over the next year because it does lack a bit at the top, the current problem been they are lacking an opponent to go up against Mousasi in order for him to earn his chance to fight again for the title.

Kennedy > I would like to see Kenndey take on Mayhem I just think its a fight that makes a lot of sense considering how close Mayhem was to submitting Shield and becoming SF champ and the close fight Kennedy had with Jacare.

Jacare > I would like to see SF do a 4 man - one day elimination set up to decide on a No.1 contender for the MW division, I have no doubt Mayhem would be a part of that tourney whcih kind of blows my last suggestion of Kennedy vs Mayhem out the window unless you have Kennedy in the tourney also in which case it starts to look pretty dam good, so I will go with Tim Kennedy, Jason Miller, Dan Henderson and some wild card like Karl Amoussou in a 4 man elimination tourney for the right to be No.1 contender.
---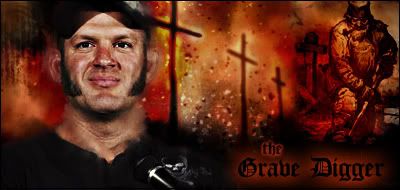 ---
Last edited by KillerShark1985; 08-23-2010 at

04:15 PM

.
Kennedy-Mayhem would be an awesome fight, but I really want to see Mayhem vs Nick Diaz.
---
Proudly Supporting
Dan Hardy
Conor McGregor
Michael Bisping
Donald Cerrone
Chael Sonnen
Demetrious Johnson
Joe Lauzon
Nick Diaz

Quote:
Give Griggs/ Del Rosario neither have done enough to merit getting one of the big boys, but when one of them (Del Rosario) wins that fight they will be in the mix.
I'd rather see DelRosario VS Arlovski like they were hinting at on the Challengers series.
As far as Feijao VS Mousasi... Bad idea. Mousaisi needs a roster win at LHW before a title shot after his loss to Mo.
I think Mousasi VS Mike Kyle makes alot of sense. Winner faces Feijao
Griggs VS Rogers sounds good..
Mo VS Randalman? Hell no please let's not do that. Mo VS Gracie or Abongo would be more like a fight to determine status.
Noons sounds like he wants a Diaz rematch.. give it to him.
---
_RIVALS TOP 10

ANDERSON "THE SPIDER" SILVA
JAKE SHIELDS
NICK DIAZ
EDDIE ALVAREZ
JUNIOR "CIGANO" DOS SANTOS
GILBERT MELENDEZ
MAMED "THE CANNIBAL" KHALIDOV
HECTOR "SHANGO" LOMBARD
CAIN VELASQUEZ
GEGARD "THE DREAM CATCHER" MOUSASI

Del Rosario vs Arlovski was one I was thinking about too. That'd be a really good fight. A first real test for Del Rosario and a chance for Arlovski to get back in the W's against a solid prospect.
---
Proudly Supporting
Dan Hardy
Conor McGregor
Michael Bisping
Donald Cerrone
Chael Sonnen
Demetrious Johnson
Joe Lauzon
Nick Diaz

Currently Active Users Viewing This Thread: 1

(0 members and 1 guests)
Posting Rules

You may post new threads

You may post replies

You may not post attachments

You may not edit your posts

---

HTML code is Off

---