Face Mousasi in DREAM or as a contender?
---
The Emoticon Guy
Shark Fights 13
---
They added another interesting fight to that Texas show:
Quote:
With Keith Jardine and Trevor Prangley already signed on for the main event of the Texas-based Shark Fights' promotion Sept. 11 event, Shark Fights 13, another pair of high-profile fighters have agreed to fight on the card.

Shark Fights officials today announced that UFC veterans Houston Alexander (10-6) and Rameau Thierry Sokoudjou (9-6) will meet in the evening's co-main event.

The full fight card for Shark Fights 13, which takes place at the Amarillo Civic Center in Amarillo, Texas, will be announced shortly.

"We are very excited to have Sokoudjou vs. Houston Alexander as our co-main event on the Shark Fights 13 card," Shark Fight Promotions president Brent Medley stated in today's release. "Both fighters have impressive knockouts on their records and have thrown down with a long list of tough, notable opponents. This will be no different.

"This is a very important fight for both fighters and a great opportunity for them to prove to the fans that they are still top contenders in the sport. Be prepared for a full on battle between Sokoudjou and Alexander on Sept. 11!"

Alexander is perhaps best-known for his 2007 knockout of Jardine at UFC 71. The Nebraska native followed that up with a UFC 75 win over Alessio Sakara. After those spectacular wins, Alexander suffered four disappointing defeats in the octagon and was released by the organization.

Alexander was then defeated by current UFC heavyweight Joey Beltran under the 5150 Combat League banner, but "The Assassin" bounced back with a win over David Griffin in June.

"I am very impressed with the caliber of fighters on the Shark Fights 13 card, and I'm honored to be part of the event," Alexander stated. "I'm ready to step into the cage, put on a great show for the fans, and add another win to my record."

Meanwhile, Sokoudjou has competed under the UFC, PRIDE, DREAM and Strikeforce banners. The Team Quest product burst onto the scene in 2007 with shocking back-to-back upsets of Ricardo Arona and Antonio Rogerio Nogueira that had many MMA observers claiming the Cameroonian was among the sport's best fighters.

"The African Assassin" has since battled through mixed results, though he's currently riding a two-fight winning streak after victories in Australia and Abu Dhabi.

"Shark Fights has put together a very impressive fight card that MMA fans will want to see," Sokoudjou stated. "I'm expecting to step into the cage to face Houston Alexander in front of a packed crowd. Alexander better be ready, because I plan to go undefeated in 2010."

Broadcast plans of Shark Fights 13 have yet to be announced.
Link
---
Sokky should have this, but you never know with these two.
---
Rookie Hammer Squad 2015
Frankie Edgar - Dominick Cruz - Jorge Masvidal - Cat Zingano - Holly Holm
This has 'exciting fight' written all over it. Are they amazing fighters? No. But I'm still very very excited for this.
---

"There are three things all wise men fear: the sea in storm, a night with no moon, and the anger of a gentle man."
It will be exciting if it ends in the 1st, or early 2nd.

Any longer and it'll be 2 guys gasping for air while almost falling asleep.
---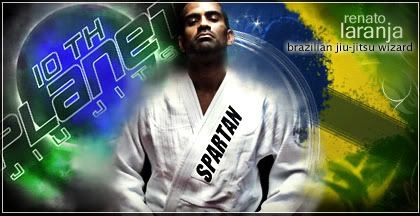 "You have a big word for a guy who don't have a gi right now." - Renato Laranja
Featherweight
Join Date: Mar 2007
Posts: 1,221
I don't see Houston having an advantage anywhere the fight goes. And his chin is suspect. Sudoku by KO.
---
Team Stand Alone #1
This should be a fun fight, this fight will be entertaining.
This is 2010 in 2007 this shit would have lit the mma world on fire.
---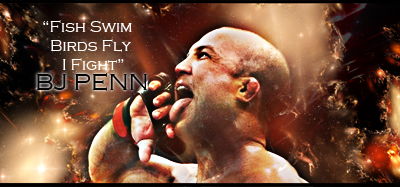 "If you get hit and it hurts hit him back you not knocked out yet."-Joe Doerksen
The Toxic Terrors (FFL)
Demetrious Johnson*Eduardo Dantas*Emanuel Newton*Will Brooks*Michael Page
This has slugfest written all over it.
---
_RIVALS TOP 10

ANDERSON "THE SPIDER" SILVA
JAKE SHIELDS
NICK DIAZ
EDDIE ALVAREZ
JUNIOR "CIGANO" DOS SANTOS
GILBERT MELENDEZ
MAMED "THE CANNIBAL" KHALIDOV
HECTOR "SHANGO" LOMBARD
CAIN VELASQUEZ
GEGARD "THE DREAM CATCHER" MOUSASI

Currently Active Users Viewing This Thread: 1

(0 members and 1 guests)
Posting Rules

You may post new threads

You may post replies

You may not post attachments

You may not edit your posts

---

HTML code is Off

---