Jardine in trouble?
---
Anyone heard more about this?
Jardine pushed some Texas official aftr the loss at Sharkfights. He is now suspended but i dunno for how long.
I read this on a swedish mma news-sites.
There is an interview with his manager John Madrid.
Ill paste it as it is from that site because the quotes are not translated.
What happened, when Keith got through the crowd area, he was stopped and somebody was pulling on his shirt, out of reaction Keith pushed the guy to get him off and it happened to be (a Texas official). Sounds simple enough, but the problem really started just prior to that when there was no escort from the backstage area out to the cage.
There were no commission people or any security or anything to escort Keith out to the cage, and the TV guys are saying we gotta go. The crowd was really tight knit walking out, people reaching over the barriers grabbing at him and wanting to touch him. He's standing there … he's being grabbed, he turns around in instinct and pushes the guy back, thinking its an over aggressive fan, but it happens to be (a Texas official).
He's very apologetic to that. (But) the only part that the commission saw was Keith pushing the commission guy.
They would have none of it. They suspended Jardine on fight night, telling Madrid that it was indefinite until a hearing could be held
Join Date: Jun 2009
Posts: 20,902
Suspension for that? That is a bit of an overreaction especially in an environment like that.
man keith has been having a stroke of bad luck here for a while. First he loses his fight to Matt because of an accidental eye poke and the ref was too hasty to take a point away then he gets released from the UFC now this.

hard times for the dean of mean
---
"The fat man flies at midnight"
Yea i hope hes not getting suspended, but the article said so. It's BS if you ask me. Poor jardine just can't catch a break.
Damn, Jardine looked like a beast shoving the official and pushing him back like a 6 year old kid.
Jardine is lucky if you ask me. If that guard was feeling ambitious he could have pressed charges and had Jardine thrown in jail. It may look minuscule but its still considered assault.

Its one of those things where you have to keep your temper in check otherwise it can bite you in the ass.
---
You forget that this isn't just some brutal sport where everyones out to kill each other. Its much more like a game of physical chess.-looney liam
To bad Jardine didn't show that kind of aggression in the first two rounds of his fight.
---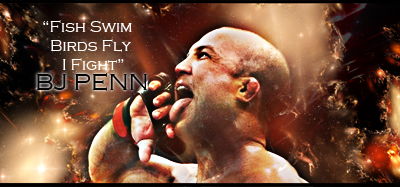 "If you get hit and it hurts hit him back you not knocked out yet."-Joe Doerksen
The Toxic Terrors (FFL)
Demetrious Johnson*Eduardo Dantas*Emanuel Newton*Will Brooks*Michael Page
Well, there are still people Jardine can bully arround.
Kidding...
I dont't think he will be in much trouble. Minor incident.
But he should have focused all this aggression and energy in the ring, rather than outside of it.
---
.
BELIEVE!
Yeah, if he had done that in the cage he might've won the match. Wonder how long he will be suspended for. Probably enough time for him to figure out what he did wrong!
---
The Emoticon Guy
Currently Active Users Viewing This Thread: 1

(0 members and 1 guests)
Posting Rules

You may post new threads

You may post replies

You may not post attachments

You may not edit your posts

---

HTML code is Off

---