MMA Fanatic
Join Date: Aug 2010
Posts: 5
The Worlds Most Underrated Fighter
---
Kazushi Sakuraba does not get anywhere near as much credit as he deservers by so called MMA fans. He is a legend who defeated 6 UFC champions and four members of the legendary Gracie family, and he always did a new spectacular move in almost every fight he was in. So here is my tribute to the most spectacular fighter who ever lived
http://www.youtube.com/watch?v=sxnL3TFVXp0
---
Last edited by spiderpigbegins; 09-21-2010 at

07:27 AM

. Reason: miss speled title :( lol
Saku was interesting to watch but I think he's way overated by many. He's got some notable wins but most of his career was spent being a punching bag. just my opinion of course
MMA Fanatic
Join Date: Jan 2007
Posts: 32
what have you done for me lately Saku?
Sakuraba is probably my all time favourite, but I think he is rated where he should be. He was sort of the generation of fighter's that linked the old school UFC/Gracie era to the modern MMA. He never really had a sustained period of dominance over other elite fighters, BUT he deserves legendary status for doing what he did to the Gracie's, consistently fighting undersized, his innovation and for being an absolute warrior.

I think his match with Miller is going to be amazing. I can't think of anybody better than Mayhem to showcase Sakuraba's abilities, even though I think Miller will probably win.
Middle name should be Kimura. Shoulders are still aching because of him.
Sakuraba does not fight in the UFC. Please put threads in appropriate sections.
---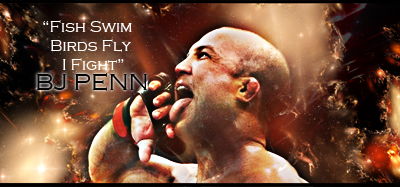 "If you get hit and it hurts hit him back you not knocked out yet."-Joe Doerksen
The Toxic Terrors (FFL)
Demetrious Johnson*Eduardo Dantas*Emanuel Newton*Will Brooks*Michael Page
I cant even see the video. oh well....
MMA Fanatic
Join Date: Mar 2009
Posts: 13
"General MMA Discussion Discuss King Of The Cage, Ultimate Challenge UK, and HDNet Fights as well as general mixed martial arts discussion"


Unless this got moved, I would say he picked a proper section for this.
MMA Fanatic
Join Date: Jan 2010
Posts: 31
Yes!!! He is/was one of the most innovative fighters creating new attacks and making it fun! Did he not first do the double ear hammer fist strike?!! Think it was called something like that... So fun and creative, which is why it is called an art. CREATIVE!!! Too many current fighters are not creative in any way whatsoever, yet they are absolute masters of a pre-taught discipline. I prefer creative art and not copy cattin it!!! Sakuraba!!! And him and one of my other top 5 favorites fighting in the next Dream. Mayhem Miller vs Sakuraba = woo hoo!!!! Maybe the funnest most playful and creative fight in the history of mma!!!!
Currently Active Users Viewing This Thread: 1

(0 members and 1 guests)
Posting Rules

You may post new threads

You may post replies

You may not post attachments

You may not edit your posts

---

HTML code is Off

---