KSW freakshow video: Pudzianowski vs Butterbean... with article!
---
Quote:
Former World's Strongest Man Mariusz Pudzianowski beat up the 450-pound former boxer Eric "Butterbean" Esch Saturday in a freak show fight in Poland's KSW mixed martial arts organization.

Pudzianowski went for a takedown early in the first round and got Butterbean on his back, and from there he went straight into side control and just landed punches to Butterbean's enormous head until the referee stopped the fight. Butterbean looked like a fish out of water -- or a beached whale -- and really looked like he didn't feel like fighting at all.

The fight was the main event of the 14th fight card produced by KSW, a burgeoning promotion that is doing relatively big business in Poland. Pudzianowski is one of Poland's most popular athletes, and his involvement in MMA has coincided with something of a boom for the sport in his homeland.

But it wasn't a good fight by any stretch of the imagination. Butterbean was once at least a competent boxer, but that was many years and many pounds ago. Now he's 44 years old and so fat he can hardly throw a punch. The only person who looked worse than Butterbean on the KSW card was the hapless Polish singer who attempted to sing "The Star-Spangled Banner" but quit halfway through because he couldn't remember the words.

Pudzianowski says he's serious about MMA. If that's true, he should fight serious opponents.

In other KSW action:
* Jan Blachowicz, regarded as one of Poland's most talented fighters, beat Daniel Tabera by second-round TKO to win KSW's light heavyweight tournament. It was a solid showing, although the Polish TV announcers who suggested afterward that UFC President Dana White should offer Blachowicz a contract may have been overstating how ready Blachowicz is to compete at the highest level.

* Krzysztof Kulak beat Daniel Dowda by unanimous decision in an entertaining fight that was preceded by an even more entertaining ring entrance from the always creative Kulak.

* In a grudge match between two former heavyweight boxers, Przemyslaw Saleta beat Marcin Najman by first-round submission, applying a forearm choke that Najman couldn't answer. It wasn't good MMA, but it was a fast-paced and short fight that got the fans in Poland in a lather.

* Niko Puhakka and Maciej Gorski won two fights apiece Saturday to advance to the finals of KSW's eight-man lightweight tournament; Puhakka will fight Gorski in the final at KSW 15.
Link
---
Pudz hits like a girl, Butterbean threw that fight aint no way a proboxer and a dude with 10 wins via sumbmission in his mma career loses like that. Those shots were light and bean looked like a fat whale that got removed from water. U tell me Bean could not move and defend those/?
Gotta remember Butterbean is retired and he looks much bigger there than when he was actively fighting. I don't think Butterbean threw the fight I just think that right now Butterbean is in exactly the kinda shape he looks like he is in instead of before when he was more fit then he looked.
---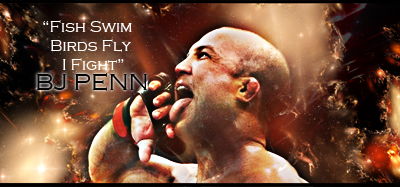 "If you get hit and it hurts hit him back you not knocked out yet."-Joe Doerksen
The Toxic Terrors (FFL)
Demetrious Johnson*Eduardo Dantas*Emanuel Newton*Will Brooks*Michael Page
MMA Fanatic
Join Date: May 2010
Posts: 61
It looked to me like Butterbean tapped at the end there. I don't know why he would tap though, coz Mariusz's shots didn't seem to do any damage at all.
Quote:
It looked to me like Butterbean tapped at the end there. I don't know why he would tap though, coz Mariusz's shots didn't seem to do any damage at all.
It was officially Submission due to strikes, so you are right he did tap but still I am not sold on the belief that Butterbean threw the fight.
Everyone wrote Pudz off after the loss to Silvia but I just think he went in with really bad stratigy, gassed himself in the first round through been too committed and faidl to pace himself well, then as a result when he was on his back in the second he knew he was gassed out and did nto have the energy to get Tim off of him so he tapped, I still think now as I thought then he still have a chance of making it to the big leagues and been a danger, so its good to see him win.
---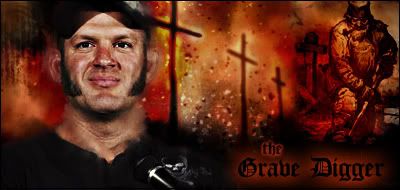 Super Heavyweight

Join Date: Jan 2010
Location: Latvia
Posts: 4,108
lol, Butterbean on his back is like a turtle on its back - even I could finish the fight after that.
Wow - what an amazing fight!

Who would have thunk Pudzianowski would become the greatest HW in the world by beating Butterbean!

(Sarcasm may occur)
---
Guest
Join Date: Sep 2009
Posts: 153
Should Alexander Semin ever leave hockey for mma, I think he might have a favourable opponent in Pudzianowski.


MMA Fanatic
Join Date: May 2010
Posts: 61
I gotta say though, the takedown Pudz did looked impressive. On the other hand, yes he is improving (as he should) but i doubt he can get his striking up to par in order to threaten any heavyweights.
Featherweight
Join Date: Apr 2007
Location: Germany
Posts: 1,461
Pudzi still sucks. Watch the beginning. He wasnt even able to dodge 2 slow jabs of butterbean.
---
FightingIsBelieving

Nichts reimt sich auf Uschi!
Nothing rhymes on Uschi!

Wer ist hier noch Deutscher ausser mir?
Currently Active Users Viewing This Thread: 1

(0 members and 1 guests)
Posting Rules

You may post new threads

You may post replies

You may not post attachments

You may not edit your posts

---

HTML code is Off

---