MMA Fanatic
Join Date: Dec 2006
Posts: 19
My God!! This man is seeking asylum here in Norway.
He is quite a character... He has been talked about earlier in this forum. I really hope he is being denied asylum:
Quick update of this man from WikiPedia:
Quote:
Viacheslav Datsik (Russian: Вячесла́в Да́цик, IPA: [vʲɪt͡ɕɪˈslaf ˈdat͡sɨk]; born February 13, 1977 in Leningrad) is a Russian former kickboxer and mixed martial artist. Datsik attained some degree of fame in the mixed martial arts community, due mostly to his dramatic knock-out of future Ultimate Fighting Championship heavyweight champion Andrei Arlovski at the MFC World Championship in 1999,[1] and in part to his wild fighting style and notorious in-ring antics.
******* idiot,

'I came here on a boat with a gun, I want to hand over this gun. ''

They will send him right back, I bet he is going to seek asylium all over Europe.
So what exactly did he do?
---
The Emoticon Guy
Amatuer
Join Date: Aug 2010
Posts: 132
The way he fights and spars is plenty reason enough to let him free and continue a fighting career to entertain us! lol
Yeah, but like I said what did you do?
---
The Emoticon Guy
He robbed a bunch of places, I wanna say cell phones? Don't remember, also I remember something about him molesting someone as well.
---
If a law is unjust, a man is not only right to disobey it, he is obligated to do so. ~ Thomas Jefferson
Sig by D.P.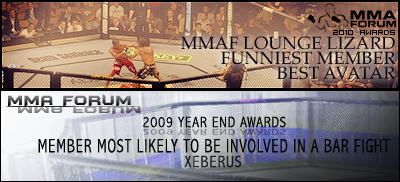 Well if he wants to escape prosecution he needs to go to a place that has no extradition treaties. The only place I can think of is Switzerland. Otherwise he could try to run over here!
---
The Emoticon Guy
Currently Active Users Viewing This Thread: 1

(0 members and 1 guests)
Posting Rules

You may post new threads

You may post replies

You may not post attachments

You may not edit your posts

---

HTML code is Off

---