Top 3 Fighters that never in boring fights
---
Which 3 fighters you can almost be certain that won't have or had a boring fight .

For me :

Carlos Condit - 24 Stoppages from 25 wins . Dude is Vicious wherever the fight go - nasty guard , nasty clinch and always looks for the ko/sub .
Sakuraba - every fight he's in i'm on my feet . non stop action even when he get raped .
Shogun - always coming to finish very technical with his striking and when he gets to the ground alway s try to do somthing .
---
Light Heavyweight
Join Date: Nov 2008
Location: NC
Posts: 3,059
Rich Franklin - His fight with W Silva was one of the best that year. Pretty much every fight hes had has been awesome and he always comes to fight.

Shogun - His bullraping of Rampage, his technical chess match with Machida, his bullraping of Machida, his loss to Griffin, etc. Dynamic and skilled fighter

Wanderlei Silva - His destructive run through pride, his fights with Hendo, his raping of Rampage x2, the legendary fight with Chuck, his **** choking of Jardine and his previously mentioned battle with Franklin.
---
Attero Dominatus.
Akiyama
Sam Stout
Paul Taylor

It's amazing those bottom 2 are fighting and it's an un televised prelim!!
---
Evan Dunham - This kid always looks more impressive with every fight. The striking display he put on against Sherk was awesome and he's really well rounded.

Carlos Condit - Like the OP mentioned he's vicious wherever the fight goes. He's a really scrappy fighter and it's entertaining to watch.

Chris Lytle - Obvious choice here. No one else has won more bonuses and he always leaves it all in the octagon.
Wanderlei
Leben
Guida
---
NERD RAGE
HW: Brock Lesnar
LHW: Ryan Bader
MW: Wanderlei Silva*
WW: GSP
LW: Clay Guida
FW: Josh Grispi
BW: Brian Bowles
"Let's beat our chests and celebrate with much joy, because this victory is ours!"
Bantamweight
Join Date: Feb 2010
Posts: 780
1. chris leben, steps up at the last second to fight another top guy and still puts on the fotn

2. wandy, hasnt been fighting lately but always fights well, goes for Koes, and even looks good in losses.

3. chris lytle, goes out to get a good fight, uses crazy subs, and impressive striking to show he wants to fight, even if a loss.
---
special thanks to
Matt Hughes
Rashad Evans
Shane Carwin
Anderson Silva
and of course Gray Maynard
NPFFL: JDS, Bisping, Rampage, Kampmann
Lytle
Soti
Matt Brown
---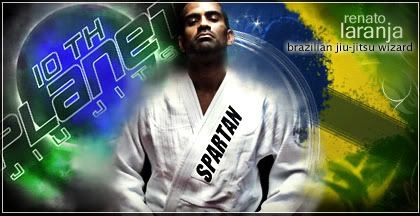 "You have a big word for a guy who don't have a gi right now." - Renato Laranja
Currently Active Users Viewing This Thread: 1

(0 members and 1 guests)
Posting Rules

You may post new threads

You may post replies

You may not post attachments

You may not edit your posts

---

HTML code is Off

---