Robbie Lawler VS Matt Lindland Dec 4
---
Quote:
Strikeforce announced today that a bout between Matt "The Law" Lindland and "Ruthless" Robbie Lawler has been added to its December 4 show in St. Louis, Missouri.

2-3 in his last five outings, Lindland will be looking to avoid racking up any more brain trauma when he meets the dangerous knockout artist, Lawler, who has also only won two of his last five contests.

Two statistics worth noting are that Lawler has finished each of the six opponents he defeated in his past ten fights by KO or TKO and that four of his six losses have come by submission. Considering that Lindland has submitted a hanful of tough jiu-jitsu black belts including Travis Lutter, Carlos Newton and Fabio Leopoldo, the fight could be more competitive than it seems at first glance.

Lindland, who at 40 is 12 years older than Lawler, suffered one of the most disturbing knockouts in MMA history at the hands of Vitor Belfort in the Brazilian's middleweight debut at Affliction: Day of Reckoning in January 2009 so things could get interesting when the pair meet in December.

Also on the card, which is shaping up nicely is a light heavyweight match-up between Dan Henderson and Renato "Babalu" Sobral and a guaranteed welterweight slugfest between New Strikeforce signee Paul "Semtex" Daley and Scott "Hands of Steel" Smith.

Source....
http://www.cagepotato.com/lawler-vs-...rikeforce-card
I see no reason why Robbie doesn't 'Vitor' Lindland in this one.
To me I always like to look at the camps that fighters train at and that is where Lawler IMO has a huge advantage. Lawler trains with Matt Hughes who himself is a great wrestler with good submissions. Who does Lindland train with more wrestlers. When you an olympic medalist who got into MMA there is no benefit to continueing to train with a bunch of wrestlers 90% of which are vastly inferior to you.
---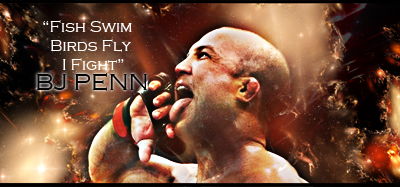 "If you get hit and it hurts hit him back you not knocked out yet."-Joe Doerksen
The Toxic Terrors (FFL)
Demetrious Johnson*Eduardo Dantas*Emanuel Newton*Will Brooks*Michael Page
Banned
Join Date: Aug 2010
Posts: 911
this is like a match i wanted to see 4 years ago.

ill take lawler cuz i dont know where dirty matt is at these days. havent really seen him fighting consistently in awhile and i cant forget what Belfort did to him, scary stuff.
Lindland... He's the most interesting case at middleweight right now for me..

Here is a guy that was top ranked at middleweight before Vitor dispatched him in Affliction...

As a matter of fact his losses since 2006 have been to.... Jacare, Vitor, Fedor, and Rampage all top ranked fighters at the time and most still to date... he's tough. I just don't know what the hell happend to him. He's beaten Carlos Newton, Jeremy Horn, Lutter, Militich, Almeida and a few other tough guys... It just seems as if his momentum stopped one day.. and never picked back up.... /rant

Robbie Lawler TKOs him by the 3rd.
---
_RIVALS TOP 10

ANDERSON "THE SPIDER" SILVA
JAKE SHIELDS
NICK DIAZ
EDDIE ALVAREZ
JUNIOR "CIGANO" DOS SANTOS
GILBERT MELENDEZ
MAMED "THE CANNIBAL" KHALIDOV
HECTOR "SHANGO" LOMBARD
CAIN VELASQUEZ
GEGARD "THE DREAM CATCHER" MOUSASI


Join Date: Mar 2010
Location: NC.
Posts: 9,815
This is a bit of a grudge match a long time coming, since matt humiliated pat miletich back in the day and he knocked out Jeremy horn. The miletich boys take that stuff to heart and I imagine Robbie wants this one bad.

That said... I can't see Robbie doing anything That Rampage couldn't do with him ( I thought Matt should have won that one).
---
Really? I didn't know about the Team Quest versus Militich feud. Well it looks like it'll work out!
---
The Emoticon Guy
Quote:
Originally Posted by
Canadian Psycho
View Post
I see no reason why Robbie doesn't 'Vitor' Lindland in this one.
Unfortunately this is exactly what will happen. Kinda like how Alves took out Hughes ...
---
Thanks to limba for this AWESOME sig

Join Date: Mar 2010
Location: NC.
Posts: 9,815
I don't see Robbie offering anything in the way of power, speed or strength that Rampage didn't.

I'm calling Matt by smelly blanket of death.


---
You have to remember that Lindland was fighting up a weightclass in that fight with Rampage. He did hold his own but middleweight is his weightclass and that looks like his time maybe coming to a close. Not all of us can be Dan Hendersons!
---
The Emoticon Guy
Currently Active Users Viewing This Thread: 1

(0 members and 1 guests)
Posting Rules

You may post new threads

You may post replies

You may not post attachments

You may not edit your posts

---

HTML code is Off

---