Quote:
I think if it does happen Lashley poses an interesting threat for Overeem, just so long as he doesn't stand with him. Lashley is a talented, genuinely massive wrestler, and that could pose Alistair a threat. He hasn't fought a wrestler for a while, and it'll be interesting to see just how good his TDD is. Lashley will need to try and set his takedown up though, Alistair has a slick guillotine, and he does not want to get caught in that. Alistair should dominate, but it'll be interesting to see just how good his TDD is.
indeed! i argue +rep
---
"I tried to punch him, and he literally moved his head out of the way and looked at me like I was stupid for doing It"
- Forest Griffin

NPFFL: Alistair Overeem, Fedor Emelianenko, Shane Carwin, Chris Leben
Yeah, hopefully Lashley will learn from Lesnar's mistake and try to take Overeem down. The one thing though is that Overeem has good takedown defense and can probably stop Lashley's shots. Though overall we would have to wait and see!
---
The Emoticon Guy
Flyweight
Join Date: Nov 2010
Posts: 324
Lashley gassed hard in the Griggs fight, I just don't see him being able to muster anything up for Alistair.

And, imagine what would happen if Bobby Lashley beat Overeem? Would that mean an instant title shot in Strikeforce?
---
Always rooting for: Bisping, Shogun, Jon Jones, Daley, Hardy, Sonnen, Fedor, Couture, Jacare.
Not to mention Overeem is on a level all on his own. If Lashley beat Overeem it might in fact be for the Dream Heavyweight Championship then he could definately challenge for the Strikeforce heavyweight championship. Then I'm not sure what else could happen, except for Overeem falling off the rankings!
---
The Emoticon Guy
Overeem will either knee his face into oblivion, or tear his arm off with a Kimura if Lashley manages to take him down.

Both will happen in the first.
---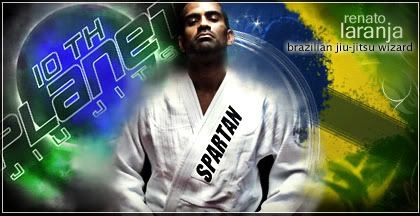 "You have a big word for a guy who don't have a gi right now." - Renato Laranja
Rip his arm off with a kimura?
---
The Emoticon Guy
K-1 Bouts:

OW lbs.: Gegard Mousasi (4-0 Kickboxing, 30-3-1 MMA) vs. Kyotaro Fujimoto (18-4)

139 lbs.: "Wicky" Akiyo Nishiura (11-6-1 MMA) vs. Tetsuya Yamato (22-5)


Wow are Wicky and Gegard ******* crazy? Well I know Wicky is but those are top tier kickboxers they will get wrecked.

What are the special rules for the femboy/tranny fight?(edit: nevermind I just read the article. Giant LOL at the idiot who wrote it thinking Aoki wouldn't get prison raped under K1 rules Nagashima is a KO artist.) GTFO of here with Watanabe also. This card is more ****ed up than any K1 or Pride card ever was. The only fights that even make sense are Bibiano/Takaya, Kawajiri/Thomson, and Sakurai/High.
---
Last edited by osmium; 12-19-2010 at

08:00 PM

.
Flyweight
Join Date: Jun 2009
Location: England
Posts: 453
Well, i cant blame Bobby for taking the fight. He has nothing to loose (apart from his life) but everything to gain. If he looses there will be no shame in it.

If the fight stays standing Allistair will decapitate him. If it goes to the ground i expect the Reem to get back to his feet without too much trouble, or submit him. Lashley's wrestling is actually very overrated, as is his natural athleticism. Its not like he is Brock.2 or anything similar. They are worlds apart in athleticism and ability.

Reem shouldnt have too much trouble using his strength and ability to stop the majority of Bobby's very obvious takedowns. I hope after this fight the Reem starts fighting the actual contenders in Strikeforce and then comes over to the UFC.

He is far to talented to be wasting his time with fights of this caliber, and no one wants another Fedor saga.
---
FOREVER SUPPORTING

Brock Lesnar
The Reem
Frank Mir
Matt Mitrione
Shogun
Rampage
Matt Hughes
Vitor Belfort
Rousimar Palhares
Gray Maynard
I'm hoping this ends the talks about how Bobby is a ***** and was lying about the circumstances of why he wasn't fighting bigger names. He shouldn't be fighting those bigger names though he isn't good enough and a guy like Overeem could put a career ending beating on him.
If Lashley/Reem happens and they do a ten minute first round, Lashley will gas harder then anyone we have ever seen. His build doesnt lend itself to mma. He is carrying so much extra muscle, it is would be damn near impossible for him to go an entire three round fight with a legit heavyweight. Im pretty sure he wrestled at a much lower weight when he was competing, he just blew himself up when he started the pro wrestling gig. Dudes like Lashley and Carwin are always gonna have a very hard time going the distance.
Currently Active Users Viewing This Thread: 1

(0 members and 1 guests)
Posting Rules

You may post new threads

You may post replies

You may not post attachments

You may not edit your posts

---

HTML code is Off

---