watched jz vs thompson last night ...........
---
and was astounded by the incompetent judging in that fight, i mean jz clearly won the 1st and 3rd rounds and thompson clearly won the 2nd but some dickhead judge actually gave 30 - 27 to thompson that means some idiot actually gave thompson that last round which is jus insane i jus dont understand the decision??????
Flyweight
Join Date: Oct 2009
Posts: 240
Agree completely. Thompson got a gift with a bow.
MMA Fanatic
Join Date: Oct 2010
Posts: 50
I was at the fight and thought it was total bs also
How thompson was judged to win the first round still hurts my brain.
Quote:
How thompson was judged to win the first round still hurts my brain.
I can somewhat understand it, the first really could go either way though. Thomson gets dropped with might be a headbutt and JZ puts him in a gullitone, but it was never close to finishing him, it wasn't being applied properly. Then Josh reverses and given ten more seconds probably wins the fight....so I can understand how you give it to him. How the third was scored anything but 10-9 JZ is beyond me though.
---
Think. It Ain't Illegal Yet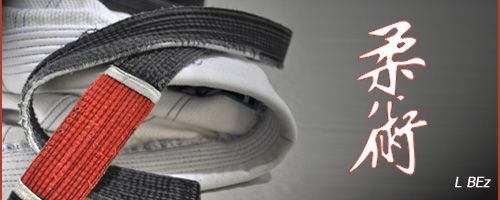 "Discipline Hurts Less Than Regret"
Banned
Join Date: Aug 2010
Location: Idaho
Posts: 2,848
At first I thought JZ was robbed bad. Then I watched it over twice or so. I don't think it's egregarious to think that Thomson won the first round. While I still scored it for JZ even after watching it over twice, I could understand round 1 possibly being scored for Thomson. How he got the nod in round three though, I have no idea.
I have no idea how rounds 1 and 3 could go to Thompson even after watching it twice. There's just no way that the knockdown and that guillotine attempt (although wrongly applied) mean less than an arm triangle attempt that didn't really seem to phase JZ at all since he got straight up when the bell rung. It's just impossible.
---
Rookie Hammer Squad 2015
Frankie Edgar - Dominick Cruz - Jorge Masvidal - Cat Zingano - Holly Holm
JZ Cavalcante got robbed.
---
_RIVALS TOP 10

ANDERSON "THE SPIDER" SILVA
JAKE SHIELDS
NICK DIAZ
EDDIE ALVAREZ
JUNIOR "CIGANO" DOS SANTOS
GILBERT MELENDEZ
MAMED "THE CANNIBAL" KHALIDOV
HECTOR "SHANGO" LOMBARD
CAIN VELASQUEZ
GEGARD "THE DREAM CATCHER" MOUSASI

one thing i will say is even though i thought thompson lost the fight ive got alot of respect 4 him because i didn't think he would last a round with jz
It seems like the judges tend to give a the fighter that was on the recieving end of a questionable blow a bit of a break in judging (Hughes/Serra). I think this was a pretty close fight and it could have gone to JZ, but I didnt see it as a complete robbery.
Currently Active Users Viewing This Thread: 1

(0 members and 1 guests)
Posting Rules

You may post new threads

You may post replies

You may not post attachments

You may not edit your posts

---

HTML code is Off

---