To all of you included Rashad among your least favorites:

Would he still be on that list if he dropped down to 185 - or 170 (Rashad and the UFC's current #1 contender at 170, Josh Koscheck, wrestled at the same weight class in their respective senior years in college) - and started mixing it up a lot more, as he surely would in that situation?
I do agree that Rashad is small for a lightheavyweight. However, he is doing good at that weightclass still and I don't believe he will have any reason to drop down until at least after his fight with Shogun. He only has one loss in his entire career so that is nothing to be ashamed about!
---
The Emoticon Guy
FAvorite (not in any particular order except #1)
1. Franklin
2. hendo
3. randy
4. Ken shamrock
5. wandy

least favorite
1.ortiz
2.kos
3.bisping
4.nick diaz
5.nate diaz
---
"The fat man flies at midnight"
hmmmm top 5, no particular order

Chuck
Matt Hughes
Brock
Evan Tanner
Randy

least 5

Koscheck
Fitch
Nick Diaz
Rashad
Bisping
---
Made by DP
R.I.P. Evan Tanner, you will be missed....
WWNPHD?
Quote:
In no order:

The Heroes:

Chris Lytle
Jon Jones
Nick Diaz
Anderson Silva
Fedor

The A-holes:

Frank Mir
Koscheck
Matt Hughes
Matt Mitrione
Matt Lindland
Hmm are you sure you don't have any issues with Matt's in general?
favorite

Penn
GSP
Wandy
Cote
Forrest

Hated

Kos
Anderson Silva
King Mo
Cung Le
Nick Diaz
---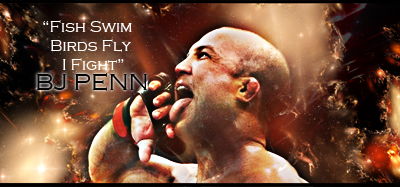 "If you get hit and it hurts hit him back you not knocked out yet."-Joe Doerksen
The Toxic Terrors (FFL)
Demetrious Johnson*Eduardo Dantas*Emanuel Newton*Will Brooks*Michael Page

Join Date: Mar 2010
Location: NC.
Posts: 9,815
Quote:
favorite

Penn
GSP
Wandy
Cote
Forrest

Hated

Kos
Anderson Silva
King Mo
Cung Le
Nick Diaz
Cung Le??
what could you possibly hate about the last baby out of Saigon? who grew up to have a son named Robert E. Le?
Whether that first line is really true or not, still, ..Cung Le?
---
Hotties:


Jim Miller
(Miller tough)
Dan Miller
(Brother of Jim, also built Miller tough.
Jason Miller
(Not related, but the toughest of all Millers)

Frankie Edgar
(As someone once coined him, Frankie "The other Miller" Edgar.)
King Mo
(Eff all 'yall, the guy has already been champ. He will be again.)
Notties :
Cung Le
(Following Toxic's lead. I always thought his matchups were nothing but hype. The way he celebrated a broken arm victory kind of sticks in my head as well I think. Cung Le is a drama queen, In my opinion.)
Jake Shields
(I don't like to fan the flames of hatred, but there are insticts instilled in many of us as a natural defense mechanism to dislike this guy. It's not his fault, he fights to win, but OH MY GOD. I want to see Fitch show him what a decision win in MMA is supposed to look like, BADLY.)
Shane Carwin
(Not even close to his fault. It is more the hype surrounding his skills, BUT the guy isn't even a full time MMA fighter so he technically shouldn't even be on my list.)

Gabriel Gonzaga
(
OOPS! I MEAN FRANK MIR!
)
Michael Bisping
(Every month the dislike dies a little more. His last few fights he has seemed to settle in very well at MW, and his last fight was actually very fun to watch. I only dislike him because of left over dislike from previous years.)
To everybody picking Wandy in your top 5, that just goes without saying. There has never, EVER been a more loveable guy in MMA than Wandy. Shogun too
MMA Fanatic
Join Date: Aug 2010
Posts: 99
Fav
Brock Lesnar
Georges St-Pierre
Jon Bones Jones
Chris Lytle
Matt Hughes
honorable mentions: Rich Franklin, Rampage Jackson, Randy Couture

Least Fav
Michael Bisping
Frank Mir
Josh Koscheck
Nate Diaz
Nick Diaz
Fav:
Wand (no order after this)
Shogun
Pat Barry
Cain
Big Nog

Least:
Fitch
Koscheck
Nick lentz
Tim Sylva
Pudz
Currently Active Users Viewing This Thread: 1

(0 members and 1 guests)
Posting Rules

You may post new threads

You may post replies

You may not post attachments

You may not edit your posts

---

HTML code is Off

---