Gilbert Melendez Pushing For Eddie Alvarez Fight..
---
[center]
[center]
Quote:
Given the on-going dust up between Bellator's Bjorn Rebney and Strikeforce boss Scott Coker about cross-promotional fights and who texted whom, it's easy to forget the role played by Strikeforce lightweight champ Gilbert Melendez.

Melendez went on HDNet's Inside MMA in June and said he'd like to fight Bellator lightweight champ Eddie Alvarez. At that point, Bellator had been campaigning for the bout via press release for a month or two.

Melendez went on Sherdog radio this week and poured more gasoline on the fire:

"I think we're getting warmer. You guys are talking about it. Everyone's talking about it," Melendez said Wednesday during a "Savage Dog Show" interview on the Sherdog Radio Network. "Someone's going to get backed into a corner. We're going to figure out why it's not happening eventually, and that person's probably going to be cornered in and they're probably going to have to give in. Because everyone seems like they're up for it. Bjorn, Scott, Eddie and I. So there's something going on where we can't come to an agreement. I think eventually it's going to come out, and with media and everyone talking about it, I think we're getting a lot closer and a lot warmer."
...
"Obviously Strikeforce is the bigger promotion than Bellator," Melendez said. "That could be it. That does seem like it. I'm not sure if it's [Coker] or what, but I know Scott has co-promoted before. I think if things make sense, it can work out. But yeah, you tell me [what's preventing the fight]. If you know something I don't know, let me know."
...
"It would mean the world to me," he said. "That's my ultimate goal, to be number one in the world at 155. If I get there, I'll be very happy. I've been working hard and I want to beat all these big names. Eddie Alvarez is one of them. I'm technically ranked above him in the rankings and I still want to fight the guy because I know he's a tougher matchup. I'm not going to heel hook him in one minute like Shinya Aoki. I know that's not what's going to happen. It's going to be a battle, it's going to be a war. I'm not OK with just having the journalists put me number two. I really want to prove it myself. I want to beat the one through 10 on my own. I really want to beat them all."
...
"If I'm still with Strikeforce, I think that fight does need to happen," Melendez said. "The only other way is if I move on and somehow I'm in the UFC fighting out there. If I beat Josh Thomson again, if I beat Shinya again, it's not really going to do nothing for my status or to make my spot go up. ... That's why I want this fight."

This interview shows what a bad spot Strikeforce CEO Scott Coker finds himself in. He's caught between Bellator trying to come up under him, wanting to worm their way onto Showtime (just like Coker wormed his way onto Showtime via co-promoting with EliteXC) and signing fighters he'd like to have and his own top fighters looking for challenges he can't provide.

Gilbert Melendez is topped out in Strikeforce. He's already fought Josh Thomson twice. As great as Thomson is, winning the rubber match against him is a high-risk, low-reward proposition for Melendez. Thomson is criminally underrated at #17 on the USAT/SBN Consensus MMA Rankings whereas Alvarez is a nice juicy #6.

Melendez is expected to fight next in Japan against DREAM champ #5 Shinya Aoki on FEG's New Year's Dynamite!! show.
Gilbert and Eddie really want this fight... we can only hope this happens...
Source...
http://www.bloodyelbow.com/2010/10/3...push-for-eddie
Bjorn released images of a bunch of texts he sent Coker offering to fly out and buy him dinner so they could discuss the fight. I am not sure if Coker is scared Melendez might lose or what. Honestly I don't think that Coker really wants this fight to happen. Right now Melendez is the only SF champ who you could make a somewhat legit claim to being the top dog in his division. This isn't the Aoki fight, Alvarez is not a one dimensional fighter. Wrestling wise the fight is relatively even with IMO a slight edge going to Alvarez. Standing IMO is where Eddie has the big advantage over Melendez while if or when it hits the ground the grappling edge has to Melendez. If your Gilbert Melendez you want to put Eddie on his back even if it takes a little time once you get him there he should have a major advantage.
---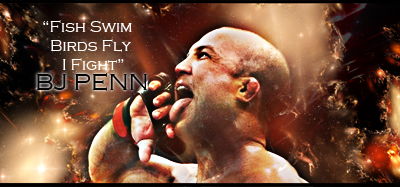 "If you get hit and it hurts hit him back you not knocked out yet."-Joe Doerksen
The Toxic Terrors (FFL)
Demetrious Johnson*Eduardo Dantas*Emanuel Newton*Will Brooks*Michael Page
This fight just needs to happen.. Eddie wins he secures his top 5 spot. Gilbert wins he holds his #2 spot in the world.
---
_RIVALS TOP 10

ANDERSON "THE SPIDER" SILVA
JAKE SHIELDS
NICK DIAZ
EDDIE ALVAREZ
JUNIOR "CIGANO" DOS SANTOS
GILBERT MELENDEZ
MAMED "THE CANNIBAL" KHALIDOV
HECTOR "SHANGO" LOMBARD
CAIN VELASQUEZ
GEGARD "THE DREAM CATCHER" MOUSASI

I think Coker is scared, if Melendez loses that could be a heavy blow to his promo's credibility. But I do think Melendez could pull it off, just hope he does not get caught with a hard shot from Alvarez or it's night-night.
Featherweight
Join Date: Aug 2010
Location: Sydney
Posts: 1,099
Yeh this fight has to happen. Melendez has nobody else to fight, his cleaned out everyone else outside the UFC LW division.
Quote:
I think Coker is scared, if Melendez loses that could be a heavy blow to his promo's credibility. But I do think Melendez could pull it off, just hope he does not get caught with a hard shot from Alvarez or it's night-night.
Could be... or maybe he doesn't feel like he wants to go into buisness with Bjorn... he hasn't had 1 Bellator fighter at all on his cards while they were under contract...
That is interesting.
---
_RIVALS TOP 10

ANDERSON "THE SPIDER" SILVA
JAKE SHIELDS
NICK DIAZ
EDDIE ALVAREZ
JUNIOR "CIGANO" DOS SANTOS
GILBERT MELENDEZ
MAMED "THE CANNIBAL" KHALIDOV
HECTOR "SHANGO" LOMBARD
CAIN VELASQUEZ
GEGARD "THE DREAM CATCHER" MOUSASI

Currently Active Users Viewing This Thread: 1

(0 members and 1 guests)
Posting Rules

You may post new threads

You may post replies

You may not post attachments

You may not edit your posts

---

HTML code is Off

---