Quote:
They need to be smart about it. If they can actually get another CBS card in the first quarter of 2011 then that would definately help them build off of this. Also I think if they play the Mayham versus Diaz fight right then that'll work out good as well!
This card showed that SF has major potential and hopefully they will provide tougher competition for UFC in the future starting with Mayham vs Diaz.
Was in work at 6am this morning, UK time, till 3pm. Got home, chilled out for abit and then had a mamouth MMA session, watched all the TUF Finale, and then watched the full Strikeforce PPV straight after. Chuffed for Daley.

HitOrGetHit, good fight, but i told you i was going to destroy you.

I want CouchWarrior at the next event for a shot at the title. Though if either Intermission or 420atalon are too scared to fight for the title and i will fill in and gladly knocked the other out.
Well when you are talking about close matches then there can't really be a right or wrong answer. This is one of those cases. It's not like on the other fight card where Nam Pham was robbed!
---
The Emoticon Guy
I edited the scores back on pg. 13 if you guys want to look them over again. Not sure if you heard about it, but at the Strikeforce event last night they announced the wrong fighter as the winner of a split decision in the Bettega/Phillips fight. The judge that scored it 29-28 for the wrong fighter corrected things after the fact and Phillips was awarded the fight. Unfortunately for our pick 'em, I used the wrong result (Bettega by split decision) in our scores. So I went back through it and took away scores from everybody who picked Bettega and added scores for everybody that picked Phillips. All that score changing affected the outcomes of two of the matchups. SpoKen really beat pipe, and attention really beat that dudeabides guy. I let those three know in a pm in case they don't see it on this thread. You can see how the ranks changed on pg. 13 also, but correcting the scores did not affect anybody in the top 3.
---
Either way how long are we going to do this?
---
The Emoticon Guy
Quote:
Either way how long are we going to do this?
As i understood, forever. Or as long as Strikeforce manages to stay in business.
Well that's good. As far as we know Strikeforce isn't doing horribly in finances. So unless things go south soon it should look good!
---
The Emoticon Guy
So we are waiting til next year for the next SF event, let the smack talking begin...
...attention, are you paying attention. I'll take you next!!!
---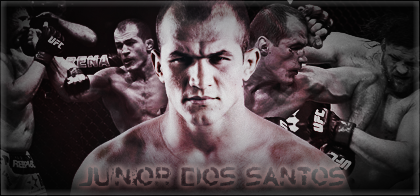 Legit question, is this thread going to cover ShoMMA events as well?
---
The Emoticon Guy
Currently Active Users Viewing This Thread: 1

(0 members and 1 guests)
Posting Rules

You may post new threads

You may post replies

You may not post attachments

You may not edit your posts

---

HTML code is Off

---