View Poll Results

: who would win and how would they win?

Fedor by Submission
6
12.77%
Cro Cop by TKO/KO
16
34.04%
Fedor by Decision
18
38.30%
Cro Cop by Decision
7
14.89%
Voters: 47. You may not vote on this poll
Fedor vs. Cro Cop 2
---
i know this probably wont happen for a while but who do you see winning in the rematch Dana White publicly stated that Cro Cop has surpassed Fedor (which is bullshit since they havent fought again yet) but who do you see winning this fight? im going to go with fedor by decision again
---
"Obviously Today is a great day in MMA.....Pro Elite is dead" - Dana White
Yeah, same. I like Mirko though.. Hmm.. Yeah, same.

Edit: Meaning Fedor by decision.
Megaweight

Join Date: Apr 2006
Location: Everett, MA
Posts: 5,961
Fedor is simply too good. I dont see him losing to Crocop or anyone for awhile. That doesnt mean Crocop couldnt catch him and put him out. But like I said before, I just dont see it happening. Fedor by decision
---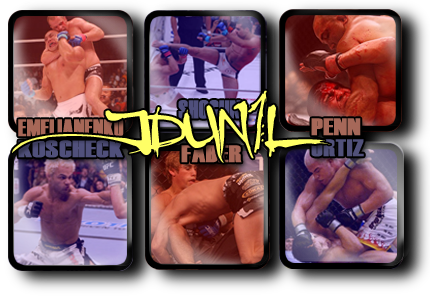 Mancrushes
1.Shogun
2.BJ
3.Fedor
4.Kos
5.GSP
Im in Porno's
Thinking about it some more... Take a look at their last fights.

Fedor's List
Mark Hunt
Mark Coleman
Zuluzinho
->Mirko<-

Mirko's List
Josh Barnett
Wanderlei Silva
Hidehiko Yoshida
Ikuhisa Minowa
Mark Hunt (Bad decision loss)
Josh Barnett
-> Fedor <-

Mirko has had the tougher opponants and he has beaten them. He definitely has the tools to beat Fedor. In saying that, that doesn't mean he would beat Fedor.
i personally dont see fedor losing to mirko tehnically, but every dog has their day, & when that dog is cro cop, well, it's very plausible.
I think CroCop is going to do good i dont see CroCop losing in this one did anyone see the one against Eddie Sanchez...I am Croatian and I am a very big fan of CroCop and i have confidence that he is going to win...If anyone has the highlights of that fight would you be able to show me a site or something where i can check it out. Thanks
Megaweight
Join Date: Nov 2006
Location: Kansas City, Missouri
Posts: 5,148
fedor by decision. they're pretty evenly matched but fedor has proven he is the best HW in the world. i'm not sure you can bet against. its definitely a good matchup though. cro cop would have the ability to catch him and possible take it, but i just dont see it going down that way. fedor is just too good. he'd win in a close decision.
---
I think CroCop would win the rematch. If he fought the way he did in the OWGP then there is no stopping him!!!
---



MMA Fanatic
Join Date: Apr 2006
Posts: 15
This would a hard decision but I'll go with Cro Cop by decision since Fedor can handle Cro Crop abit But I think Cro Cop will win.
Currently Active Users Viewing This Thread: 1

(0 members and 1 guests)
Posting Rules

You may post new threads

You may post replies

You may not post attachments

You may not edit your posts

---

HTML code is Off

---