View Poll Results

: Who is #1

Chuck Liddell
9
23.08%
Wanderlei Silva
10
25.64%
Mauricio Shogun
20
51.28%
Voters: 39. You may not vote on this poll
Maurrrrrrrrrrrrrricio Shoooooooooooooooogun. I just love him (In a manly manly way)
i dont care what anyone says... wanderlei and shogun are far more well rounded then chuck liddell...shogun is crazy young.. and if wanderlei didnt end up fighting heavyweights his pride record would still be near perfect other then his 1 loss to Arona....honestly... do you think liddell could have went 3 rounds with MarkHunt??? or CroCop?? Wanderlei KO'd Fujita(Ironhead) and i think ironhead would prolly KO liddell..

ppl really look down on wanderlei cause of his loss to cro cop.. but like it was said.. to win.. he had to KO him quick.. cause he wasnt gonna be fighting a stand up fighter in the next round so he had to be fresh.. unfortunately he didnt fight to his potential.. but HE WAS the last middleweight in the OpenWeight Tournament
SugaRUSH!
Join Date: Jun 2006
Location: Surrey, Canada
Posts: 3,807
Quote:
Originally Posted by Organik
i dont care what anyone says... wanderlei and shogun are far more well rounded then chuck liddell...shogun is crazy young.. and if wanderlei didnt end up fighting heavyweights his pride record would still be near perfect other then his 1 loss to Arona....honestly... do you think liddell could have went 3 rounds with MarkHunt??? or CroCop?? Wanderlei KO'd Fujita(Ironhead) and i think ironhead would prolly KO liddell..

ppl really look down on wanderlei cause of his loss to cro cop.. but like it was said.. to win.. he had to KO him quick.. cause he wasnt gonna be fighting a stand up fighter in the next round so he had to be fresh.. unfortunately he didnt fight to his potential.. but HE WAS the last middleweight in the OpenWeight Tournament
I agree. Great post, repped.
---
Support Mixed Martial Arts, not Ultimate Fighting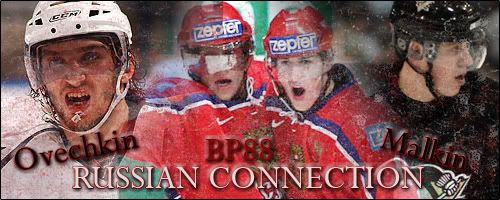 "Minotauro" Nogueira
Join Date: Apr 2006
Location: Canada
Posts: 496
Shogun, great in all his fights. I have seen all his fights and even his earlier fights in his career were very impressive.

All three of these guys are amazing a definetely in the Top 10 pound for pound.
Amatuer
Join Date: Feb 2007
Posts: 182
I think the top 3 in this weight are by far closer than any other top 3. I'd rank em Shogun, Chuck, then Wanderlei. But any match up could go either way.
Currently Active Users Viewing This Thread: 1

(0 members and 1 guests)
Posting Rules

You may post new threads

You may post replies

You may not post attachments

You may not edit your posts

---

HTML code is Off

---