View Poll Results

: Which show will you watch first?

UFC
61
71.76%
STRIKEFORCE
24
28.24%
Voters: 85. You may not vote on this poll
Quote:
To be honest, Hendo vs. Sobral would have bene more interesting if Hendo was a bit younger. He is past his prime and I don't think he is main event material to be honest.
Did u see who else is fighting that night??? If you think Scott Smith Paul daley fight is more worthy then ur crazy lol.
Hendo was on a very nice win streak before his Shields loss that he so easily could of ended in the first round.
Hendo for SF is a big main event fight... IMO he is going to be there 205 Champ in the near future
---
Sig credit to my Homie! limba!
Uncrowned P4P Kingpin
Jon "Bones" Jones
WAR ANTHONY PETTIS! WAR HENDERSON!
TUF Finale or Strikeforce on Satruday?
---
Interesting choice on Saturday night - looks like the TUF finale and Strikeforce are both on at the same time. Who's watching which one, and why? I've been pretty hooked on TUF so I'll be tuning in for that one live. I'll record Strikeforce on the DVR - and then try to avoid the internet and tv so nothing gets spoiled.
Should be a pretty good weekend for MMA, enjoy!
well been from the UK, it has to be TUF because IO can't get Striekforce live, but if I was given the choice, even tho I would and will watch both after I download Strikeforce.

But if I had the choice of both events I would pick SF because it is a stronger all round event, not that its going to matter to the casual fan who has been watching TUF all season and wants to see who wins, so I can see why SF will get buried, but in no means does that make the UFC card a stronger card in terms of the talent with is going to be on display.
---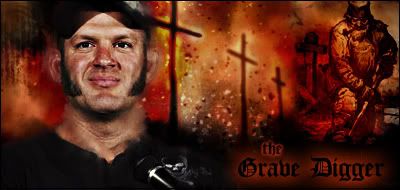 MAIN CARD
~ Featherweight Bout: Leonard Garcia vs. Nam Phan
~ Welterweight Bout: Johny Hendricks vs. Rick Story
~ Middleweight Bout: Demian Maia vs. Kendall Grove
~ Lightweight Bout For The TUF 12 Contract: Jonathan Brookins vs. Michael Johnson
~ Light Heavyweight Bout: Stephan Bonnar vs. Igor Pokrajak

It might have been close before but those are 5 great and varied matches. Three major brawls at different weight classes a BJJ clinic from Maia/Grove and a Wrestling clinic from Brookins/Johnson.
Honestly I think the Strikeforce card has more quality matches. Unfortunately I don't get Showtime and I can't buy the online broadcast so I'm stuck with the TUF Finale.
The TUF Finale doesn't have terrible fights, its just that they don't have as quality fighters as does the Strikeforce card!
---
The Emoticon Guy
Currently Active Users Viewing This Thread: 1

(0 members and 1 guests)
Posting Rules

You may post new threads

You may post replies

You may not post attachments

You may not edit your posts

---

HTML code is Off

---