Strikeforce 8 Man HW Grand Prix
---
Quote:
Internet chatter regarding a Strikeforce 8-man heavyweight grand prix has really picked up in the past few days. MMA Junkie hinted at the possibility of a heavyweight tournament going down in Strikeforce in 2011 the other day, and now Tatame is reporting that Strikeforce is in fact planning one and it will include the organization's top eight heavyweights.

Along with Overeem, names like Fedor Emelianenko, Fabrício Werdum, Josh Barnett, Antônio Silva, Brett Rogers, Andrei Arlovski and Sergei Kharitonov are also in talks to participate in the tournament.

The fight between Fedor and Silva, which has been rumored on the past days, is agreed to happen in February, and other match-ups are in works. Werdum, who comes from a first-round submission victory over Fedor, will probably fight Kharitonov in March, and Barnett vs Rogers, Overeem vs Arlovski might happen as well.

Tatame added that the quarterfinal, semi-final and final rounds would take place over the course of three events with the latter two possibly serving as the company's first pay-per-views.

On paper, it looks like the biggest tournament we've seen since the old PRIDE GP's, but as we've come to learn with Strikeforce, you have to ask if they can pull it off.
Source.....
http://www.mmaconvert.com/2010/12/19...reem-arlovski/
Source...
http://www.mixedmartialarts.com/mma....1&page=1&pc=12
wow....
A grand prix in arguably the most stacked HW division in the MMA circuit....
Thank you god.
This would be so cool, I hope they really pull it off. There are some matchups that we've been waiting for so long that this gp could put together. Fedor vs Overeem, Silva and Barnett and anybody vs Werdum better be careful.
---
**** YES!!!!
---
"Corazon de un Leon"
To whomever keeps deleting my sig, the size is 408x220 the rules state it must be smaller than 420x220, thus i am not breaking the rules.
Flyweight
Join Date: Nov 2010
Posts: 324
Overeem vs. Arlovski? lol

That'll be a massacre, rest of those fights are pretty interesting but in the end I see Overeem winning.
---
Always rooting for: Bisping, Shogun, Jon Jones, Daley, Hardy, Sonnen, Fedor, Couture, Jacare.
Be amazing if they pull it off, but I'd be very surprised if they got Fedor and Barnett to compete in a Grand Prix. Firstly Fedor probably won't sign up, M-1 will try and set it up so Fedor fights the winner, which then obviously won't happen; and Barnett'll be lucky to pass the drug tests.
---
Proudly Supporting
Dan Hardy
Conor McGregor
Michael Bisping
Donald Cerrone
Demetrious Johnson
Joe Lauzon
Nick Diaz

Join Date: Jun 2009
Posts: 20,846
I am not going to get too excited until this is confirmed, but it would definitely be sick.
---
Yeah, it would be sick if it actually happened. Unfortunately things don't always goes as Scott Coker says they are going to. We learned that when the middleweight tournament didn't happen!
---
The Emoticon Guy
They will never get Fedor in it. M-1 will **** this up somehow.
---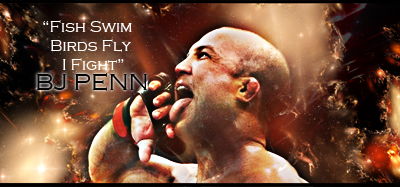 "If you get hit and it hurts hit him back you not knocked out yet."-Joe Doerksen
The Toxic Terrors (FFL)
Demetrious Johnson*Eduardo Dantas*Emanuel Newton*Will Brooks*Michael Page
Why do I get the feeling that your are very closet to accurate?
---
The Emoticon Guy
Currently Active Users Viewing This Thread: 1

(0 members and 1 guests)
Posting Rules

You may post new threads

You may post replies

You may not post attachments

You may not edit your posts

---

HTML code is Off

---