MMA Fanatic
Join Date: Dec 2010
Posts: 19
What is your dream match?
---
I'd like to see GSP vs. Shogun one day!
Amateur
Join Date: May 2009
Posts: 189
Maynard vs Edgar!
Bantamweight
Join Date: Jul 2010
Posts: 769
Overeem vs JDS
Overeem vs Fedor
Overeem vs Cain
I know I'm going to ragged on for this, but f*** it.

I've always wanted to see Mirko Crocop vs Brock Lesnar. Why...cuz Mirko has no choice but to fight or probably die in the Octagon.

Rickson Gracie vs Bas Rutten
GSP vs Van Damme prime. Not joking he's got a very good kick boxing record and he's fighting again at the age of 50 in April of 2011. The man obviously has skills.

Anderson Silva vs Shogun
Demian Maia vs Robert Drysdale in an MMA setting
A young Pat Smith vs Pat Barry
A young Ken Shamrock vs Tito Ortiz
Fedor vs Brock
Prime Frank Shamrock vs GSP s Tito II (anybody have the link to Frank's fight against Tito.)

Finally I'm sure everyone would have loved to see Master Bruce Lee evolve his game and compete with the fighters of today. Hate the way people say he would not have done well. What about transporting in time and see if you could have beat him in the 60's or 70's without the knowledge of BJJ there is today. Look at what he was doing back then and compare to UFC in 93 or in the 90's. It's been 40 years man. He would have adapted his game and wrecked shop. Look at one of his best students, Dan Inosanto. He's got multiple black belts in various art forms. Imagine the master then.
Do you mean like a fight that can seriously happen right now or like a hyperthetical fight ie BJ v Brock or Bruce lee v Anderson Silva etc?

I have so many fights id like to see but the one that would be the most fun to me is Paul Daley v Melvin Manhoef. Thats one of the few fights that is guaranteed fireworks, you know no one is going for the take down in that fight.
Im nor sure what the exact criteria for this is? Anyway, all the fighters i metioned would hypothetically be in their prime.

Fedor v Couture
Liddell v Shogun
GSP v Anderson Silva
Dan Severn v Brock Lesnar
Bas v Liddell
Frank Shamrock v Anderson Silva

Ive more but can't be bothered to think of them at the moment.
Banned
Join Date: Oct 2009
Posts: 7,811
Quote:
Originally Posted by
KillerShark1985
View Post
Mousasi vs Jones.
Right now I have to go with Jones.. (just because of Mousasi's Wrestling hole), in a couple of years however this will be for the UFC LHW belt more then once I can imagine
Prime Wanderlei v Prime Iceman

and

Prime Wandelei v Prime Coleman for the Shogun incident

Obviously a Wand fan boy, watcha gonna do though :P
Prime Frank Shamrock vs Prime Sakuraba. Those two were top dogs before Wand and Chuck took over, always a fight I was interested in.
---
Think. It Ain't Illegal Yet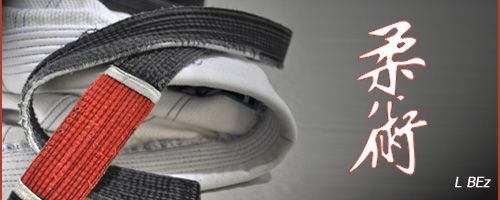 "Discipline Hurts Less Than Regret"
Currently Active Users Viewing This Thread: 1

(0 members and 1 guests)
Posting Rules

You may post new threads

You may post replies

You may not post attachments

You may not edit your posts

---

HTML code is Off

---