**Official NP FFL 2011 Draft Thread**
---
The draft is live! It began Sunday at 12 PM EST with Life B Ez's pick. After that, everybody can move it along by picking in order. The fighters drafted will be updated here on the front page and can only be chosen once. HitOrGetHit or I will try to let you know when you are up next, either on this thread or by pm. Feel free to send us lists of fighters to draft for you if you will not be on the forum to do it yourself. Anyone who does not make a pick within 8 hours of the person who picked before them will be skipped and have to make up their missed pick in the 5th round at the end of the draft. People skipped twice in the draft will be removed from the league. Remember the org's that count in this league are: UFC, Bellator, Strikeforce, DREAM and Sengoku.

Round 1

1. Life B Ez Anderson Silva
2. Hawndo Jose Aldo
3. dario03 Hector Lombard
4. StealthSolja Jon Jones
5. SM33 Maiquel Falcao
6. BrFighter07 Skipped
7. jbritt Nick Diaz
8. enceledus Skipped
9. Toroian Alistair Overeem
10. Atilak Shogun Rua
11. guy incognito Eddie Alvarez
12. Syxx Paq Skipped
13. Sideways222 Georges St. Pierre
14. Rastaman Dominick Cruz
15. guam68 Gegard Mousasi

Round 2

16. guam68 Dan Henderson
17. Rastaman Frankie Edgar
18. Sideways222 Jacare Souza
19. Syxx Paq Junior Dos Santos
20. guy incognito Skipped
21. Atilak Cristiane 'Cyborg' Santos
22. Toroian Fedor Emelianenko
23. enceledus Cain Velasquez
24. jbritt Gilbert Melendez
25. BRFighter07 Evan Dunham
26. SM33 Paul Daley
27. StealthSoulja George Sotiropoulos
28. dario03 Gray Maynard
29. Hawndo Urijah Faber
30. Life B Ez BJ Penn

Round 3

31. Life B Ez Jon Fitch
32. Hawndo Skipped
33. dario03 Robbie Lawler
34. StealthSolja Rich Franklin
35. SM33 Thiago Alves
36. BrFighter07 Daniel Cormier
37. jbritt Vitor Belfort
38. enceledus Demian Maia
39. Toroian Shane Carwin
40. Atilak Rafael Cavalcante
41. guy incognito Rashad Evans
42. Syxx Paq Michael Bisping
43. Sideways222 Carlos Condit
44. Rastaman Jake Shields
45. guam68 Tyron Woodley

Round 4

46. guam68 Phil Davis
47. Rastaman Brock Lesnar
48. Sideways222 Norifumi "Kid" Yamamoto
49. Syxx Paq Rampage Jackson
50. guy incognito Roy Nelson
51. Atilak Evangelista Santos
52. Toroian Chris Leben
53. enceledus Lyoto Machida
54. jbritt Nate Marquardt
55. BRFighter07 Jim Miller
56. SM33 John Makdessi
57. StealthSoulja Anthony Pettis
58. dario03 Josh Barnett
59. Hawndo Shinya Aoki
60. Life B Ez Diego Sanchez

Round 5

61. BrFighter07 Cole Konrad
62. enceledus Joseph Benavidez
63. Syxx Paq Martin Kampmann
64. Guy Incognito Sean Sherk
65. Hawndo Sergei Kharitonov


Round 6
1. Toxic
2. Toxic
3. Toxic
4. Toxic
---
---
Last edited by HitOrGetHit; 01-09-2011 at

03:50 PM

.
The 2011 Non paid draft for FFL is underway, Life B Ez has until 8 PM EST tonight if he needs that long.
---
I was afraid of this, no clue who to pick I was hoping to pull 3rd or 4th actually. Was going with Cain til the shoulder injury, so I guess I'll take Anderson Silva please.
---
Think. It Ain't Illegal Yet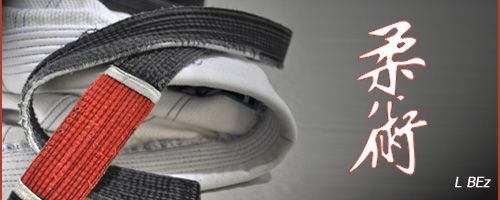 "Discipline Hurts Less Than Regret"
Alright got it, Hawndo is up.
---
No problem, now it's dario03's turn.
---
I'm gonna go with a smaller promotion and take Hector Lombard.
---
The Reigning, Defending, Undisputed MMAFNPFFL Grand Master Champion of The Universe!!!
Join Date: Jun 2009
Posts: 20,858
Ok Dude will be away for a couple of hours.

Next up is StealthSolja!
---
Join Date: Jun 2009
Posts: 20,858
SM33 is up!
---
Currently Active Users Viewing This Thread: 1

(0 members and 1 guests)
Posting Rules

You may post new threads

You may post replies

You may not post attachments

You may not edit your posts

---

HTML code is Off

---