Josh Barnett could be a possible opponent for Alistair Ovreem!!!
---
Quote:
According to Tanikawa, FEG's promotional direction in 2011 focuses on courting new talent and strengthening its heavyweight divisions. To wit, the recent successes of Strikeforce heavyweight champion Alistair Overeem in the Japanese ring and media have seemingly energized Tanikawa into recommitting to push the triple-crowned Dutchman well into the New Year.
"I've committed myself to the comeback of martial arts in Japan. Right now, martial arts are a sport for hardcore fans. However, we need to attract casual fans, too. Alistair Overeem's fights, in particular, attract the general public," said Tanikawa. "I want Alistair Overeem to become the strongest man amongst six billion. I plan to offer him fights in both K-1 and MMA; he's going to be very busy in 2011.
Andrei Arlovski, Josh Barnett, Semmy Schilt, Badr Hari and Jerome Le Banner -- they all want to fight Alistair, and I want Alistair to crush all the challengers."
http://www.sherdog.com/news/articles...1-Return-29109
Oh please let it be Josh Barnett!!! I'm sick of Overeem fighting cans and middle tier fighters! He needs to stop being the Great Can Crusher and fight someone that is an elite fighter!
---
You forget that this isn't just some brutal sport where everyones out to kill each other. Its much more like a game of physical chess.-looney liam
Banned
Join Date: Oct 2009
Posts: 7,811
100% behind you!!!
I even thought about this fight today
sound like Alistair wont be headed to the UFC anytime soon.
I hope this is true but I doubt we will see half those fights. Its one thing to say you want to fight the Reem but that dude is looking pretty scary lately.
---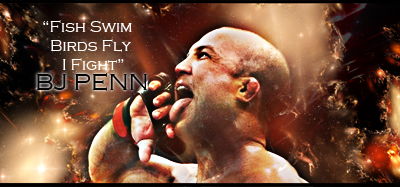 "If you get hit and it hurts hit him back you not knocked out yet."-Joe Doerksen
The Toxic Terrors (FFL)
Demetrious Johnson*Eduardo Dantas*Emanuel Newton*Will Brooks*Michael Page
"they all want to fight Alistair, and I want Alistair to crush all the challengers."

sounds like he may get some gift decisions if push comes to shove lol
...Overeem may be looking indestructable as of late. An Overeem/Barnett fight would probably go one or two ways. If Barnett gets caught and hammered on right away, he will get finished and folded up into a ball against the cage. If Josh avoids any damage and turns it into a wrestling match- putting Overeem on his back, he would need to put some quick hurt on Alistair. I think that would really be Barnett's only chance to possibly win. If Josh doesn't take the fight down like pronto, he'll be taking a long while recovering on the ground from his face getting caved in...
Won't happen in Strikeforce, Barnett will really struggle to get licensed in the US. If the fight ever happens, it'll happen in DREAM.
---
Proudly Supporting
Dan Hardy
Conor McGregor
Michael Bisping
Donald Cerrone
Chael Sonnen
Demetrious Johnson
Joe Lauzon
Nick Diaz

Strange to say this but I hope Overeem doesn't join the UFC now. Too many matchups I still want to see. Arlosvki, Barnett, Fedor, Bigfoot... maybe Hershel Walker.
edit: someone didn't get the sarcasm when it comes to Hershel Walker.
---
Rookie Hammer Squad 2015
Frankie Edgar - Dominick Cruz - Jorge Masvidal - Cat Zingano - Holly Holm
---
Last edited by Hammerlock2.0; 01-02-2011 at

02:42 PM

.
Currently Active Users Viewing This Thread: 1

(0 members and 1 guests)
Posting Rules

You may post new threads

You may post replies

You may not post attachments

You may not edit your posts

---

HTML code is Off

---