vBookie Event

: HW Grand Prix (Strikeforce)
This event is over.
Im one of the poorest members on mmaf, come on fedor make me rich. !
MMA Fanatic
Join Date: Jan 2011
Location: england
Posts: 9
overeem all the way
Quote:
Im one of the poorest members on mmaf, come on fedor make me rich. !
...The poll looks as if Overeem is gonna wipe the floor with everyone. Way, way to much hype on Overeem. He may be the best striker in the tournament but that's it. What makes the tourney so interesting is that it's so well balanced with each HW master's at their own discipline. Barnett could keep Reem on his back and wrestle him until sundown. Werdum can snatch an arm like he did last time. Fedor could get Alistair on his back as well and pound him out. Any way you have it, this tourney is going to be mindblowing and really is unpredictable...(I still think the Emperor will hoist the belt when all is said and done).
I think Sergei will pull it off!
---
You forget that this isn't just some brutal sport where everyones out to kill each other. Its much more like a game of physical chess.-looney liam
So uh...now that Overeem is out of SF do people who bet on him lose their points?
---
mad props: Toxic
I would have thought you would get them back mate.
---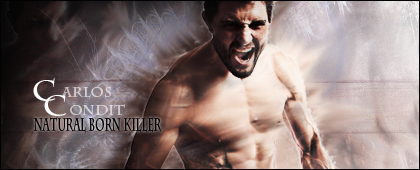 2012 FFL WINNER
CPL RECORDS
UFC 56-32-3 Strikeforce 10-4

Join Date: May 2008
Posts: 11,322
That never occured to me, I bet on Overeem too I think
come on Barnett!!! Salvage me some credits!
---
If we bet on somebody to win the GP and they don't we lose the credits we put on them. They could lose or just get hurt, that's why all the replacement people were up there. The 3 people who bet on 'any fighter not listed' will win if Cormier does.
---
"Any fighter not listed" has jumped from 50/1 to less than 1/1 (Cormier). Whodathunkit?
I'll bet anybody who put real money down on that is just shitting themselves right now.
---
Sig credit: MC
~ Lifetime Membership sponsored by RustyRenegade ~
Finally settled!!! You had to bet on the unlisted fighter choice to win with this guy:
---
Currently Active Users Viewing This Thread: 1

(0 members and 1 guests)
Posting Rules

You may post new threads

You may post replies

You may not post attachments

You may not edit your posts

---

HTML code is Off

---