He may be #2 based on talent, but not based on who he's actually beaten. Almost all of the top 10 LW's are in the UFC, if he wants to take the crown as #1 he needs to go there.
---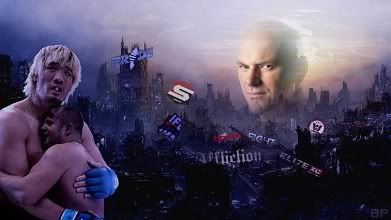 Sig Credit: Unknown
Melendez can only talk shit in his empty talent poor of sharks.

I see Maynard, Frankie, Melvin, Bj, or Pettis beating Melendez. Maybe even Cerrone...


Id like to see him enter UFC and fight Kenny and see if he thinks he is still feeling hot for the Top ranked...

If Melendez gets a good wrestler like Maynard or Frankie, i see him losing 9/10 times
---
Sig credit to my Homie! limba!
Uncrowned P4P Kingpin
Jon "Bones" Jones
WAR ANTHONY PETTIS! WAR HENDERSON!
Banned
Join Date: Oct 2009
Posts: 7,811
I see Melendez as one of the best in the World right now. He is definitely top 5 and coule make a title run in the UFC.

Also Kawajiri could beat many many UFC Lw's and also could make a title run.

Aoki would probably lose to a couple.. but would still hold his own at the top.

Josh Thomson could also beat some top 10 guys.
Beating Thomson who was coming off an injury and a really long layoff followed by beating an incredibly overrated Aoki (remember that guy that just got KTFOed by a mid level K1 kickboxer in an mma round?) does not make you the number two lw in the world. His best win is a split decision over Guida in 2006, who is a solid gatekeeper in the UFC, nothing else. Also, when did Kawajiri become top ten? His best win is thomson, he has a loss to Gomi and a draw with Caol Uno. Someone remind me of how well those two have done in the UFC. I get that Melendez is talented, but his resume isnt as impressive as everyone is trying to make it out to be.

Join Date: Apr 2010
Location: Following The Path To Jesus Set By His Disciple Vitor Belfort
Posts: 5,111
I think melendez just lashed out because he is sick of being asked about the UFC.
---
Quote:
Top competition? Let's have a look at his last few fights shall we
Werdum-Submission loss
Andre Arlovski-ko win
Big Timmy- submission win
Hong man choi-win
Lindland-He fought Lindland seriously?
Hunt-win
Coleman-win
Wagner Martins(exactly, who?)-win
Cro Cop(6 years ago!)
Nogueria(2004)-decision win
There are exactly none guys that he has beaten in the top ten currently. Well, Nog might be scratching it... but barely.
Between Fedors two best conquests, A.A and Timmy, they are a combined 6-4 in their last ten bouts with notable wins over, Vince Lucero, Buentello, Pudz, Jason Riley, Big Country(2008), and Rothwell. And losses to Ray Mercer, Bigfoot, and Rogers
i'm not a fan of Fedor, but you can't deny Arlovski and Sylvia were both ranked top 10 when they fought.
If i remember right Arlovski was ranked top 3.
It's not Fedor's fault that the guys fell of the rankings, he fought them when they were supposed to be elite, can't blame him for that.
---
Arlovski and Sylvia ranked in the top ten when they fought Fedor. Not only were they top ten when they fought, but Arlovski was ranked number two at the time. Also remember that Barnett was also ranked number two before he tested positive for roids!
---
The Emoticon Guy
Quote:
Gilbert Melendez is the #2 LW in the world.. possibley the #1 after Edger failed to avenge his loss to the number 3 or 4 in the world.

He has the right to make this claim.
Does not matter if Melendez himself is top 5, top 2 or even No.1, he is still just one fighter, SF may have a small hand full of LW fighters that could holder there own in the UFC LW division at best, even with the addition of one man who could and would be a legit contender, compared to the countless number of top level fighters and possible contenders for the No.1 spot over at the UFC it becomes a very small and insignificant part of the equation when comparing the 2 division.
SF are doing the right thing when you look at how they are progressing in all divisions and sending fighters over to Dream to enter this tournament that's been developed seems like a very good move for there LW division considering there limited air time and current dedication to the HW and LHW divisions, this allows them to keep there fighters active which can only be a good thing regardless of the results, but still they are gigantic steps behind the UFC @ LW and thats something that can not be chanced without more shows to support the extra fights required to progress the extra division.
Even now if they where to turn focus up on there shows in the LW division, which would be a very very stupid move on there half, if would result in some level of sacrifice to the other division via been able to host less fights in them and there for developing them less. But hypothetically if the where to go crazy and focus a huge 60% of there show space in the LW division, considering the amount of focus the UFC gives to the LW division and the current ability they have to host more shows they would still fall way short of the standards been provided at LW over at the UFC.
This is a mistake made my the UFC imo turning to much of there focus to the LW and WW division at the sacrifice of HW and I believe LHW divisions, and now with FW and BW to support the suffering of those division at the UFC can only get worse.
You could argue the lower weight divisions will suffer the same at SF though too much focus been on HW and LHW, but they are just baby divisions anyway that may not be allowed to progress as much over the next year as they would of should the focus be of an equal split across the promotion, but they will not demise ether due to them requiring only a very small amount of focus to withstand there current level, and also with there fighters been able to remain active and compete in other promotions even without the card space been giving to fights it the lower weights, there fighters can keep active and progressing there records which is what is really important.
---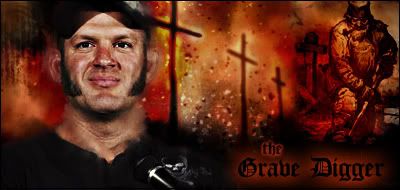 Melendez would NEVER make a legit title run... He would lose to the top 5
---
Sig credit to my Homie! limba!
Uncrowned P4P Kingpin
Jon "Bones" Jones
WAR ANTHONY PETTIS! WAR HENDERSON!
Flyweight
Join Date: Nov 2010
Posts: 324
Quote:
No he isn't, not until he steps up into the UFC and proves it. It's all well and good beating the likes of Thomson, Ishida and Aoki, but until he steps up and beats the likes of Edgar, Maynard, Sotiropoulos, Miller, Penn, Florian, Pettis etc he isn't the number 2 in the world. He's top 10, but until he steps up and joins the elite 155lb division in the world I refuse to rank him Top 2. I rate Melendez very highly, he has a very impressive skill-set, the way he shut Aoki down was very good to watch, but he simply doesn't have the resumé to be ranked Top 3 yet for me.
Okay.....
So, first, BJ doesn't even fight at 155 anymore, that needs to be made clear first and foremost.
Second, what has Sotiropoulos, Pettis, Miller, or Florian done to be ranked number 3? Beat Joe Stevenson? Beat Ben Henderson? Beat Mark Bocek? That is all it takes to be number 3 in the world? Hardly. Unless you think Alvarez is number 3 and Melendez is 4 you have serious problems.
Being a UFC employee doesn't make you better than everyone. Three of Strikeforce's Champions could very well be Champion in the UFC.
Melendez is wrong though, they shouldn't leave the UFC to fight him. Edgar beat Penn twice, that triumphs anything Melendez has ever done.
---
Always rooting for: Bisping, Shogun, Jon Jones, Daley, Hardy, Sonnen, Fedor, Couture, Jacare.
Currently Active Users Viewing This Thread: 1

(0 members and 1 guests)
Posting Rules

You may post new threads

You may post replies

You may not post attachments

You may not edit your posts

---

HTML code is Off

---