TBH i think he has the best chance of pulling the upset of the year against fedor/reem. Im on this train baby.
---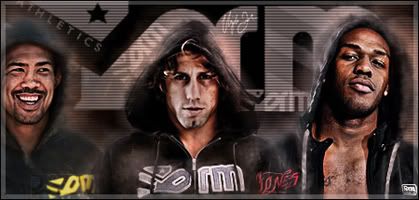 "Im probably better off down there on my knees anyway" -Dick Diaz
Curitiba Food and Liquor

Join Date: Dec 2006
Location: NY
Posts: 16,176
Quote:
... only after all the god damn cobwebs and mouse shit have been cleaned out.

But seeing as I find Arlovski rather attractive, I might just be pondering buying a ticket.
Aw come on Soojo, it's just a little ring rust. I'll concede the goddamn cobwebs. And get in line on the Arlovski lustwagon.
---

Sig Credit to Toxic

Quote:
I still think Kharritonov is going to put a beating on him.
*passes you a beer*
---
_RIVALS TOP 10

ANDERSON "THE SPIDER" SILVA
JAKE SHIELDS
NICK DIAZ
EDDIE ALVAREZ
JUNIOR "CIGANO" DOS SANTOS
GILBERT MELENDEZ
MAMED "THE CANNIBAL" KHALIDOV
HECTOR "SHANGO" LOMBARD
CAIN VELASQUEZ
GEGARD "THE DREAM CATCHER" MOUSASI

Quote:
*passes you a beer*
*Interferes and throws the beer on the floor* and quotes White Goodman..
I have a soft spot for Andrei but I hope Overeem wins in would be an epic final though.

Oh and BTW I have alot of respect for all you pitbull fans who are still around it's easy to be a fan when someones on top but only the true ones stick around durring the lowest points in their careers.

EDIT:

I would also like to see the Frank Mir/Arvloski fight that never happened.
---
"Silva you got one commin. little ass ninja you better keep your ass down at 185 buddy, cheatin MOTHERFU.....I better watch my language my moms watchin"

- Mark "The Hammer" Coleman
Flyweight
Join Date: Jan 2011
Posts: 343
Quote:
I'm definitely on. One of my favorite fighter's ever.



..way too badass entrance!
His bodyguards are straight up gangstah'!!
---
"Thank God For One More Day" - Wanderlei Silva
Currently Active Users Viewing This Thread: 1

(0 members and 1 guests)
Posting Rules

You may post new threads

You may post replies

You may not post attachments

You may not edit your posts

---

HTML code is Off

---