vBookie Event

: Fedor Emelianenko vs Bigfoot Silva (Strikeforce: Fedor vs Silva)
This event is over.
Strikeforce: Fedor Emelianenko vs Bigfoot Silva
---
---
1 Mil Fedor.
---

"There are three things all wise men fear: the sea in storm, a night with no moon, and the anger of a gentle man."
5k on bigfoot. (why not the odds are great)
---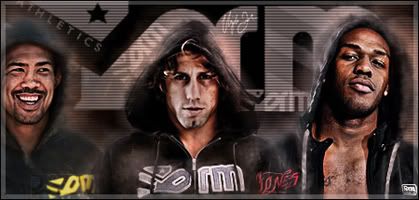 "Im probably better off down there on my knees anyway" -Dick Diaz
Everything is going on the Last Emperor!
Fedor is coming in strong and hard (like the Sylvia fight)
Ok I love fedor but those odds are worse than useless.
Lightweight

Join Date: Oct 2006
Location: Vancouver BC
Posts: 1,981
Seeing how Bigfoot Silva was getting his arse handed to him by Mike Kyle at the start of the fight... I see Fedor putting him away early with quick movement and strikes

Join Date: Apr 2010
Location: Following The Path To Jesus Set By His Disciple Vitor Belfort
Posts: 5,111
jesus i thought it would have been closer then that.
---
Awesome Fedor picture.
I could imagine some random guy making a bet just based on those pics... "Hmmm... a bald fat guy with jeans and a wooden cross against tall more athletic looking guy with funny ears and "Big Foot" tattooed on his arm." Fedor is like russian version of Rocky.
With that being said, I see Fedor knocking Silva out in round 1, but these odds are just dumb. Small 500 point bet on Big Foot.
---
"When I land that left hook, the fight will be over."
-Paul Daley (He called it!)
All in on Fedor.
---
Proudly Supporting
Dan Hardy
Conor McGregor
Michael Bisping
Donald Cerrone
Chael Sonnen
Demetrious Johnson
Joe Lauzon
Nick Diaz

Currently Active Users Viewing This Thread: 1

(0 members and 1 guests)
Posting Rules

You may post new threads

You may post replies

You may not post attachments

You may not edit your posts

---

HTML code is Off

---