Like I said it should be a compromise. If there are better known fighters on the prelims we put those prelims and leave out all the unknown fighters. We all know some of the fighters that are stars now were once on the prelims obviously!
---
The Emoticon Guy
If we did prelims on this card I would have had to guess because I didn't have the time to research them all. If I had a few days to check the fighters out it could be done but I certainly won't pretend I knew many of them.
---
mad props: Toxic
When we did prelims for the first event i just compared records and decided on a winner from that.. I really do think having main card picks only is not the right way.. Me and 420 nearly had the exact same picks in the nearly the exact same order. If they had have been exactly the same it would have been a draw regardless of the outcome of the fights..
---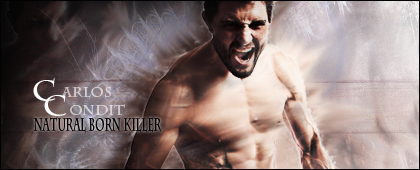 2012 FFL WINNER
CPL RECORDS
UFC 56-32-3 Strikeforce 10-4
Well is no one listening to what I'm saying. We have both options. We get the most well known of the prelim fighters and we vote on them!
---
The Emoticon Guy
Thats all good kanto, and is a good idea, but then we may have the problem where some prelim fighters are known by some members and others known by other members.. What do we do then
---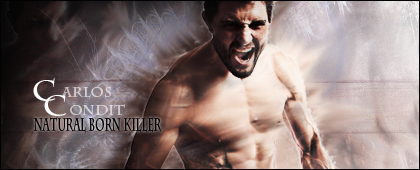 2012 FFL WINNER
CPL RECORDS
UFC 56-32-3 Strikeforce 10-4
Well maybe we should vote on what prelims we do our picks on and what we don't. Or we nominate and duddas makes the final decision on which prelims we vote on. It clearly isn't perfect!
---
The Emoticon Guy
Super Heavyweight

Join Date: Sep 2008
Posts: 4,364
Still don't want prelims, it is enough of a crapshoot finding information on some of the main card fighters then having to judge fights based on who looks in better shape etc...
So you are good with the current system? On average there are four or five matches that we have to work with. You want that?
---
The Emoticon Guy
Like it isn't hard enough to find real info/video on the main card guys already, were just going to look at wins and loses like its really going to help....

Its not how many they win its WHO they win against, and seeing how promising there fights look, and seeing there strong points, and compare it to the other fighters weakness.

How can we guess any of that if its a bunch of guys with no coverage or info on...

I might as well put all the undercard guys names in a hat and pull out my random guesses... I'm not going to waste time on this CPL if its going to be a pure guessing game, the Belt holder would just be Lucky and thats it....

And im not good with Chance, i have to earn my shit

Even if that means i have to guess the outcomes and the rounds exactly that takes more skill then 100% guess
---
Sig credit to my Homie! limba!
Uncrowned P4P Kingpin
Jon "Bones" Jones
WAR ANTHONY PETTIS! WAR HENDERSON!
Well usually we know something about the main card guys. They are always either established veterans or rising stars who have made appearances on ShoMMA cards. That's how it is!
---
The Emoticon Guy
Currently Active Users Viewing This Thread: 1

(0 members and 1 guests)
Posting Rules

You may post new threads

You may post replies

You may not post attachments

You may not edit your posts

---

HTML code is Off

---