Thanks for signing up, everybody.
Strikeforce Pick 'em: Fedor vs Silva Matchups
Ladies and Gentleman,
it's Showtime, here we go

with the main event of the evening. 5 rounds of fighting, for the Strikeforce Pick 'em League championship of the world! Introducing first, the challenger ... in the red corner... from England... hixxy! His opponent across the cage, he is the undefeated champion of Strikeforce Pick 'em... hailing from parts unknown... 420atalon!
Pick 'em rules are on the front page, good luck to you both...
Main Event
420atalon
(2-0) vs
hixxy
(2-0)
Our main card has the best fighters who signed up for this one, er everybody that signed up, including two matchups that were called for by the fighters. And one rematch from another league that came together a little soon:

Main Card
Bknmax
(2-0) vs
Intermission
(1-0)
Rauno
(1-1) vs
Machida Karate
(1-1)
kantowrestler
(1-1) vs
UFC_OWNS
(0-1)
BobbyCooper
(0-2) vs
dudeabides
(0-2)
attention
(1-0) vs
KillingRoad89
(0-0)
Under Card
KillerShark1985
(0-1) vs
limba
(1-1)
Big Charm
(0-0) vs
Couchwarrior
(1-1)
pipe
(0-1) vs
Toxic
(0-0)
Ruckus
(2-0) vs
Ape City
(0-0)
Remember, picks must be sent by Saturday Feb. 12th at 10 PM EST or by the time the main card fights start.
Signups are still open until the show, and every two signed up will be in a matchup against each other. Don't forget to take note if the fight card changes, if so just pm your picks to me again. Thanks!
---
Well these are some good matches. Good luck to all of those competing. Except my opponent of course whom I am not willing to loose to!
---
The Emoticon Guy
It is my destiny to win the title, nothing is going to stop me.
I'm I not signed up, thought I was, sign me up thanks.
---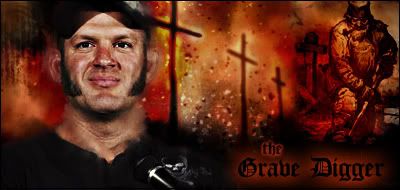 Well KillerShark, I hope someone signs up so that you can get an opponent. Most likely you'll get an undercard match. There is also the option that you'll be an alternate just in case someone forgets to submit their pics!
---
The Emoticon Guy
Yeah, I'll put up an undercard if we get just one more. And people can keep signing up til Saturday night at 10 when the show comes on. Can't wait for the heavyweight action myself.
---
I agree cause I want to see Fedor rebound. This is also a chance for Kharintov to prove himself stateside. Also possible for Arlovski to rebound!
---
The Emoticon Guy
You're not terribly important to me

Join Date: Jul 2010
Location: Sell me this pen
Posts: 15,507
kanto is gonna wish he never joined up, i picked sergei to beat arvloski though
---
Jim Norton
Nick Dipaolo
Dave Attell
Dave Chappelle
Bill Burr
Joey Diaz
Colin Quinn
Bob Kelly
Rich Vos
Patrice O'Neal
Louis CK
I think I'm going with Sergei aswell mate
I think I picked Sergei as well. Part of it had to do with Arlovski's recent skid. By the way, I don't think I'll wish I never joined!
---
The Emoticon Guy
Currently Active Users Viewing This Thread: 1

(0 members and 1 guests)
Posting Rules

You may post new threads

You may post replies

You may not post attachments

You may not edit your posts

---

HTML code is Off

---