Tim Sylvia thinks his last fight was stopped too early
---
Quote:
"Refs need to know the fighters. Did he see my fight with Andrei Arlovski – the second one – I got dropped, got up, and KO'd him. The Randy Couture fight I got dropped and fought for twenty five minutes," Sylvia explained while citing past examples of his ability to overcome in-ring adversity.

"It was stopped way too early…It was bullsh*t. (And) the sad part is the ref told the promoter and my corner he was sorry because he knew he made a mistake and stopped it a little early."

"I still love this sport and always will. I went into the fight with a bum knee and it got worse somehow during the fight so I go in for a MRI sometime this week and might need surgery. We will see. I will never fight at Super Heavyweight again. I fight much better at 265 so from here on out that's what I am going to fight at."
http://fiveouncesofpain.com/2011/01/...t-titan-fc-16/
Thoughts?
Ya it was early stoppage for sure, especially for someone that gets his arm broken in like 5 places and bitches about the Stoppage lol.....

But he was getting lit up, and he is pulling a Pulver on his used to be bad ass record...

Its crazy thinking he was considered like top 5 if not top 3 HW's in the world at one point. Now he is getting KOed in seconds by boxers and losing in small organizations....

Crazy, Crazy
---
Sig credit to my Homie! limba!
Uncrowned P4P Kingpin
Jon "Bones" Jones
WAR ANTHONY PETTIS! WAR HENDERSON!
Lightweight
Join Date: Nov 2006
Posts: 1,911
I thought it was an early stoppage for sure. He got dropped but he didn't look out or even really rubber legged. On the other hand he was so badly out of shape that he is obviously mailing in his MMA fights now so it is hard for me to get really outraged for him.
Banned
Join Date: Aug 2007
Location: banned
Posts: 0
Painful, thats my thought......
What up Xerxes?!?!
It was stopped early, but it didn't look like Tim "fatty boom boom" Sylvia was going to recover, Abe would have just kept throwing and put him out cold if the ref stayed out.

Abe finishes by Truffle Shuffle.
---
Think. It Ain't Illegal Yet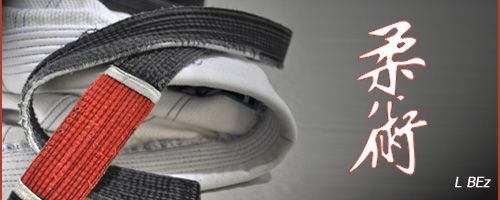 "Discipline Hurts Less Than Regret"
i think it was stopped to early.

still the guy needs to put down the fork and step away from the buffet.
---
If a law is unjust, a man is not only right to disobey it, he is obligated to do so. ~ Thomas Jefferson
Sig by D.P.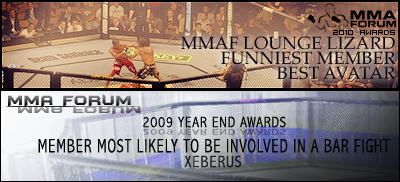 stopped early in the sense that he most definitely wasn't out and he could've absorbed a lot more punishment.

stopped just right in the sense that he has a hard enough time pulling himself off the canvas when somebody isn't punching him in the head repeatedly.

this loss could've been the wake-up call big tim needed to get his UFC belt back, but it looks like he will use the "stopped early" excuse to avoid taking the long look in the mirror he desperately needs.
Quote:

I fight much better at 265 so from here on out thatís what I am going to fight at.
If he actually does that then maybe theres some hope. It would definitely help his image since it seems like everybodies been ripping on his weight.
---
The Reigning, Defending, Undisputed MMAFNPFFL Grand Master Champion of The Universe!!!
LMAO

"I fight better at 265 then i do at 311"

NO ******* DUH
At 311 you come in FAT AS ****. You dont come in as a IN SHAPE WALKING MUSCLE 311, YOU COME IN AS A FAT SLOW UNCOORDINATED CANT SEE YOUR OWN WIENER 311. Go back to 265 because atleast then we know you have been running and not just eating.
---
Currently Active Users Viewing This Thread: 1

(0 members and 1 guests)
Posting Rules

You may post new threads

You may post replies

You may not post attachments

You may not edit your posts

---

HTML code is Off

---