Quote:
oooooooooooh bas
Even Bas is only a mere shadow to what Don Fry brings to a commendatory team, I like the Voice who does K-1 as well.
But yea the OP has it right Rogan and Goldburg are the shit and have it down to a tee, you just got to learn not to take Joe to seriously and realize that the guy does stalk a lot of shit, I overcome this by just thinking of him as one of the lads sat there watching the event with you who can be laughed at and made fun of hen he comes out with something completely off the mark.
As for the SF team they suck ass badly as for Mauro Ranallo the only thing I can't figure out after all his years of experience commentating on so many fights on countless MMA events including GP's is how the fcuk in all that time has nobody who employs his ass realized that he is the most annoying dick on the planted who bring nothing of value to the table what so fcuking ever and replaced ass with someone worth listening to.
---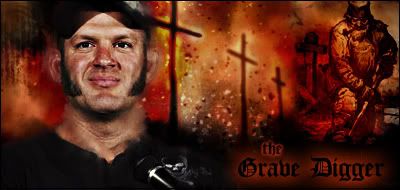 Quadros is old school PRIDE and he's pretty good I hope they keep him.... too bad he wasn't on last night.

I like Militich. Frank is too egotistical and cocky behind the headset. But he does call some pretty good gameplans and pointers.

Gus is annoying as hell. Just hate looking at him.
Mauro is a drama queen.


They need Bas.

Bas, Militich, and Quadros would be pretty sweet.
---
_RIVALS TOP 10

ANDERSON "THE SPIDER" SILVA
JAKE SHIELDS
NICK DIAZ
EDDIE ALVAREZ
JUNIOR "CIGANO" DOS SANTOS
GILBERT MELENDEZ
MAMED "THE CANNIBAL" KHALIDOV
HECTOR "SHANGO" LOMBARD
CAIN VELASQUEZ
GEGARD "THE DREAM CATCHER" MOUSASI

Get rid of Frank Shamrock - most annoying, biased and cherpy commentator in the history of commentating. Can't stand listening to this guy.

Big Pat is good though, easy to listen to and knows his stuff of course.

Renallo is also annoying.
Frank and Renallo annoy me a bit.. I don't mind Gus though..

Just watched some family guy which reminded me, Seth macfarlane and Renallo look a like...
---
I will marry Gina Carano.

Real talk
I totally agree with this Thread, the announcers on SF are TERRIBLE! Completely Horrid...

And literally watching that Fedor outcome was like watching a circus....

They really need to start giving a shit about that kind of thing...
---
Sig credit to my Homie! limba!
Uncrowned P4P Kingpin
Jon "Bones" Jones
WAR ANTHONY PETTIS! WAR HENDERSON!
Currently Active Users Viewing This Thread: 1

(0 members and 1 guests)
Posting Rules

You may post new threads

You may post replies

You may not post attachments

You may not edit your posts

---

HTML code is Off

---