He just keeps failing at basic technique. Instead of circling he backed into the cage time and time again only to get into brawling exchanges when he knows he has a weak ass chin.

I could tell he was gonna get ktfo right away.
---
mad props: Toxic
His boxing is pretty good. He's just too damn chinny.

And he doesn't pack enough power to go blow for blow with these guys.

He's a point fighter these days getting his clock cleaned every time he steps out of the house.
---
_RIVALS TOP 10

ANDERSON "THE SPIDER" SILVA
JAKE SHIELDS
NICK DIAZ
EDDIE ALVAREZ
JUNIOR "CIGANO" DOS SANTOS
GILBERT MELENDEZ
MAMED "THE CANNIBAL" KHALIDOV
HECTOR "SHANGO" LOMBARD
CAIN VELASQUEZ
GEGARD "THE DREAM CATCHER" MOUSASI

The sad part is that fight was so winnable for Arlovski, he just had to keep doing what he did in the first minute of the fight. Soften up Karitonov from the outside with punches & leg kicks, stick & move, stay off the fence, stay patient and don't trade with him. Just keep working away on him till the fight's over and win it on points or see if an opportunity opens up where he can use his hand speed to unload a fast hard combo.

But he didn't do that and got sucked into going shot for shot with Sergei, that's a sure way for him to lose a fight.
Bantamweight
Join Date: Feb 2010
Posts: 915
Quote:
It's not really that Andre's chin is bad, but rather that he is 1) horribly predictable and 2) cannot shake old habits.

Andre always leaves his hands down after throwing strikes and always backs away from pressure in a straight line. If anyone puts and pressure on him he completely crumbles mentally. His chin is still good but he has just failed to learn anything from his last four bouts.
I agree. He stiffens up and stays in range w/o any lateral movement, counter punching, or tucking his chin - he's just asking to get tagged and his opponents oblige...anyone who does that is going to get clipped and is going down.
Banned
Join Date: Aug 2007
Location: banned
Posts: 0
His strategy is simple......NEVER PROTECT HIS FACE WITH HIS HANDS.......at this point he isn't gonna get it, especially if he has worked with Freddie Roach and he still does it......

Bottom line is some fighters do this, they simple cannot train their minds to keep their freakin hands up....

Annoying as piss to watch over and over again, its such a simple flaw to fix...
I still hope to see more of Arlovski in SF, when you look at the run of losses he has suffered they have all been to very dangerous opponents, I just think they need to lower the bar for him a little and let him test some of the new guys out.

I was thinking this the other day after his loss to Kharitonov, and I would really like to see him fight Chad Griggs, for one I think it could be a awesome fight, ans it seems like the test for Griggs to see how he handles a more technical striker.
---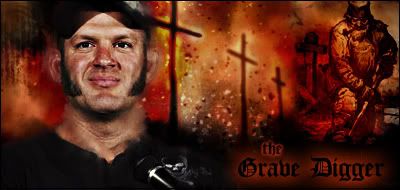 Currently Active Users Viewing This Thread: 1

(0 members and 1 guests)
Posting Rules

You may post new threads

You may post replies

You may not post attachments

You may not edit your posts

---

HTML code is Off

---