Middleweight
Join Date: Feb 2009
Posts: 2,999
The Fedor debate abruptly shifts! - greatest of all time??
---
No longer is anyone with any credibility arguing Fedor to be the best HW. Even the most hardcore enthusiasts are accepting he is actually not at the top of the heap, and really not top 10 at this point. After his loss to Werdum, many of the Sherdog hosts still asserted he was still possibly the best, and just got caught. Big Foot ended those speculations for good.

So, a new topic for hot debate is arising quickly. Was Fedor the greatest HW of all time?? J Breen affirmed this quite categorically on BDATB, lamenting the amazing accomplishment of staying undefeated for so long.

Is Fedor the GOAT? Not a chance. He was a good HW at a time when the HW division was weak to put it mildly. He was once at the very top of it. He then prolonged a career of beating very small opponents, or puffed up light heavyweights by fighting and beating cans. He avoided the best for a good 6-7 years maybe longer. Had he gone the route of the UFC, he would have been cut or relegated to "interesting matches" years ago. Yet I would have respected him infinitely more for it. He deserves a place in mma history, but this GOAT stuff is seriously making me sick. But welcome to the new Fedor debate!
---
Last edited by Calminian; 02-13-2011 at

02:45 PM

.
Yet if he had knocked Silva out within 20 seconds last night i doubt you would be saying any of the above.. One, two, hell even three fights dont define a fighters career.. He is one of the greatest without a doubt.. as far as the greatest of all time, i dont think one person can ever be defined as that.
---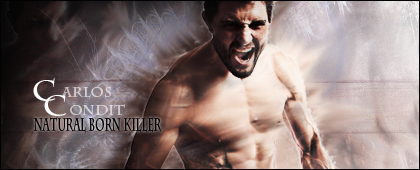 2012 FFL WINNER
CPL RECORDS
UFC 56-32-3 Strikeforce 10-4
Yes he's the GOAT and yes he's the greatest HW of all time up until this point into the sport.

If you want to get "technical" there's no GOAT until a sport is completely finished, all you can say and guess is who is the greatest up until this point, and it's Fedor in my opinion and in many others.

Also, Fedor being GOAT is not a new debate at all, that's been going as long as it's been debated is he the best HW in the world.

Join Date: Oct 2006
Location: Wa
Posts: 2,550
He is the greatest HW of all time, but just like any other great, their time passes. That doesn't take away from their greatness, it just means they're no longer in the running for the top level rankings. Its gonna take alot of fights for someone to match his run. We saw the end of a great career last night.
---
_________________________________________________
_________________________________________________
Bantamweight
Join Date: Jan 2011
Posts: 926
Is he THE GOAT? Well no, but is he still arguably the GOAT? Yes he is. He is still in the discussion of the GOAT in MMA when you are discussing them. His current streak started to leave doubt in peoples minds, but Fedor should not be written off completely. He should be taken down a few pegs though. The point is , if he gets out now, he still has some credibility to the GOAT discussion. If M-1 forces Fedor to fight again, then his legacy is going to be diminished. Fedor should quit now while he is still teetering on the top floor.
Who the GOAT is, is nothing but 100% pure opinion. There is no way to prove beyond a shadow of a doubt who is because people break down career's differently o emphasize things more or less than others. Personally I think Anderson Silva if he retired right now would be my GOAT.
I think Fedor is the greatest HW of all time but I'll probably have to put Anderson Silva as the best of all time. He has the longest reign as an actively defending champion in MMA and has a lot of wins over other champions.
The best HW that has been in MMA and one of the best fighters in general of MMA , obvs its opinion based so one set of fans will say Fedor is the best and the others will say who ever else is in contention.

To me he is an exciting dynamic fighter who was one of the rare guys dangerous in all positions and never put a boring fight on atleast i was never bored , he also is extremely humble and faced some great fighters.
---
Bisping Fan extraordinaire
Velasquez will be back
Amatuer
Join Date: Mar 2010
Posts: 121
Quote:
So, a new topic for hot debate is arising quickly. Was Fedor the greatest HW of all time??
Ofcourse he was the best hw of all time and probably he'll be remembered as such. I wanna see other dudes that fight today to come to 30-0 in pro mma! Except Velasquez there ain't a guy who could come anywhere near but even velasquez is 28 and once you become a champ in the ufc you fight like 1 or 2 times a year! Ofcourse fedor is not as good as he was few years ago but what, when guy is out of his prime he emediately aint shit and never was? cmon! There's lots of guys that have been fighting for long time and they aint in their prime anymore, same happend to wanderlei, minotauro, cro cop, sylvia, from boxing few of the best dudes, muhammad ali, mike tyson, roy jones jr, all of them were once unbeatable but they got smoked like they were never even a serious contenders on top fighting/boxing scene few years later when they were out of their prime! But tell me something, when you were like 10 years old and if you were a fan of boxing back then, who were you looking up to? Trevor berbick for beating ali or ali?
james douglas or mike tyson? honestly, how many of you even know who james douglas is? we all know who the f*ck tyson is right? calzaghe has perfect record in boxing and victory over roy jones jr and how many of you actually prefer calzaghe over jones? how many of you know who calzaghe is lol? same thing goes for fedor, he's mike tyson of this time and guys like overeem, lesnar, antonio silva etc are just a bunch of joe fraziers and trevor berbicks! the thing about fedor is that he became a legend in pride which was japanese org. so many people didn't even have a chance to follow him or didn't bother watch a japanese fighting orgs, especially here in US so they were like who the f*ck is fedor when he was mentioned as the best fighter ever..other thing was dana white who was talking crap about fedor every time he had a chance, he was refering to him as somebody who didn't do shit in his life. If you pay attention to white's interviews you'll see that he gave him less credit as a fighter then he does to kimbo slice but hey, we can't really argue with that cus dana does that to every guy that aint in ufc (points at his latest bs talk about harschel walker, i mean that guy is a f**king animal for coming in pro mma after few months of training at the age of 48! for white he was just another douchebag who can't do shit! why? well cus he aint in ufc!) .... and that is a big deal, with white talking all the bullcrap fedor can't really get recognition from US fans cus they're in love with ufc but i don't judge em, ufc is BY FAR the best org in the world and things about comparing it with SF is just dumb but so is dana's bs talk like he fought NOBODY, i mean cmon dude lol....the point is fedor will be remembered as one of the best and he deserves it. i always wanted to see him in the ufc, it would be great seeing him fight there + he would consolidate his legacy as being the best ever but he is the best even without that! i mean, you need to have big balls to fight at your natural weight without cutting or gaining. I don't know man, I just don't understand you guys talking smack about a guy like that, sometimes i'm getting feeling like you're praising types of dana white and dana heh, such a smart fella, I think he should fight fedor for being so smart! That's it from me, peace!
---
Last edited by Saenchai; 02-13-2011 at

04:43 PM

.
Mir has had a more impressive career at HW he finished Nog and Crocop which Fedor couldn't and subbed Timmy and Brock as well. Kongo is a better win than the vast majority of the people Fedor beat. Fedor's career exemplifies everything that is wrong with boxing losses don't mean as much in MMA if you are fighting top competition all the time. HW has always sucked though you can't be the GOAT of the sport as a HW. Anderson Silva and GSP are the only people even in the GOAT conversation right now.
Currently Active Users Viewing This Thread: 1

(0 members and 1 guests)
Posting Rules

You may post new threads

You may post replies

You may not post attachments

You may not edit your posts

---

HTML code is Off

---