Ladies ladies ladies.... Don't worry im in and im coming for my belt
---
Looks like the main event is made then!
---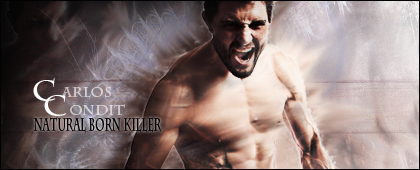 2012 FFL WINNER
CPL RECORDS
UFC 56-32-3 Strikeforce 10-4
Thanks for signing up, everybody.
Strikeforce Pick 'em: Feijao vs Henderson Matchups
Ladies and Gentleman,
it's Showtime, here we go

with the main event of the evening. 5 rounds of fighting, for the Strikeforce Pick 'em League championship of the world! Introducing first, the challenger ... in the red corner... from Ontario, Canada... Intermission! His opponent across the cage, he is the undefeated champion of Strikeforce Pick 'em... hailing from England... hixxy!
Pick 'em rules are on the front page, good luck to you both...
Main Event
hixxy
(3-0) vs
Intermission
(2-0)
Our main card has the best ranked fighters who signed up for this event, including three matchups that were called for by the fighters themselves.

Main Card
420atalon
(2-1) vs
kantowrestler
(2-1)
Ruckus
(2-1) vs
Machida Karate
(2-1)
KillerShark1985
(1-1) vs
BobbyCooper
(1-2)
Bknmax
(2-1) vs
KillingRoad89
(1-0)
Couchwarrior
(1-2) vs
BWoods
(0-0)
The undercard only has one matchup so far (the battle for last place?), but anybody else can sign up between now and Saturday night and every two will be placed on there too.
Under Card
UFC_OWNS
(0-2) vs
dudeabides
(0-3)
attention
(1-1) vs
guam68
(0-2)
pipe
(1-1) vs
limba
(1-2)
Big_Charm
(1-0) vs
McKeever
(0-0)
Toxic
(0-1) vs
Life B Ez
(0-0)
Ape City
(1-0) vs
Rauno
(1-2)
Remember, picks must be sent by Saturday Mar. 5th by 7:30 PM Eastern or by the time the prelim fights start.
Send a pick for every main card fight, and for your choice of two prelim fights. Don't forget to take note if the fight card changes, if so just pm your picks to me again. Thanks!
---
Wow, Intermission signed up at the last second. Well we have two contender matches going. I'd say we have a card going here!
---
The Emoticon Guy
Great match ups, there could be 3, potentially 4 members with a 3-1 record after this event, a good score is a must.
---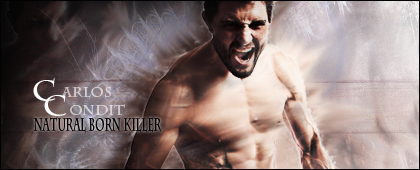 2012 FFL WINNER
CPL RECORDS
UFC 56-32-3 Strikeforce 10-4
And unless me and OWNS Fitch it all up one of us will get a W. First time for everything.
---
Yeah, being winless sucks. And of course our newbie is at risk for that but rebounding is good. Let us all have a good fight card!
---
The Emoticon Guy
Teh CPL Champ of UFC is all i gotta say lol, when i win this rematch with Ruckus WITHOUT the shitty guessing game vesion of this. Im coming for that Title with my high score and my belt with the chance to unify the titles!

Now thats a main event!
---
Sig credit to my Homie! limba!
Uncrowned P4P Kingpin
Jon "Bones" Jones
WAR ANTHONY PETTIS! WAR HENDERSON!
You lost the first match? Though the unified title would look good. First thing you have to do is make it happen though!
---
The Emoticon Guy
You're not terribly important to me

Join Date: Jul 2010
Location: Sell me this pen
Posts: 15,483
you are going down young stallion dudeabides
---
Jim Norton
Nick Dipaolo
Dave Attell
Dave Chappelle
Bill Burr
Joey Diaz
Colin Quinn
Bob Kelly
Rich Vos
Patrice O'Neal
Louis CK
Currently Active Users Viewing This Thread: 1

(0 members and 1 guests)
Posting Rules

You may post new threads

You may post replies

You may not post attachments

You may not edit your posts

---

HTML code is Off

---