Strikeforce Pick 'em: Feijao vs Henderson
---
This is a signup thread for anybody that wants to compete picking fights on the next Strikeforce card. This Strikeforce event takes place in two weeks, Saturday Mar. 5th at 7:30 PM EST. The main event is the LHW title fight between Rafael Cavalcante and Dan Henderson from the Nationwide Arena in Columbus, OH, USA.
Anybody who likes Strikeforce can sign up, even if they have not played so far. Details on how to pick are below, same format used for UFC events in CPL. Send a pick for every fight on the main card, and for two of the fights on the preliminary card.
The scheduled fights include:
Quote:
MAIN CARD

Rafael Cavalcante vs. Dan Henderson
Marloes Coenen vs. Liz Carmouche
Tim Kennedy vs. Melvin Manhoef
Billy Evangelista vs. Jorge Masvidal

PRELIMINARY CARD

Roger Bowling vs. Josh Thornburg
Billy Vaughan vs. Jorge Gurgel
Jason "Jay" Freeman vs. Jason Riley
Ian Rammel vs. Brian Rogers
Marc Cofer vs. Mitch Whitesel
J.P. Felty vs. John Kuhner
You can send picks whenever confident with the fights. The picks should only be pm'd once unless they add, drop or change a fight on the main card. The offcial card can be seen
HERE.
If someone signs up and fails to send their picks, they lose their matchup and won't be cleared to fight at the next event. The deadline to send picks is when the Strikeforce event begins, approx. 7:30 PM EST in the US.
On how to pick fights:
Quote:
Select the correct fighter: 10 points
Select the correct method of win: 5 points
Method includes Submission, KO/TKO and Decision.
Select the correct round of win: 3 points
If you select the fight to end by decision then you must choose either unanimous, split or majority instead of a round.

In addition you can earn bonus points for EACH fight by putting the fights in order from your most confident pick to your least confident when you PM them. If there are 10 fights on the card then your most confident pick could earn you an extra 10 points if you get it correct.
Main Event
Results pg. 20
hixxy (3-0) vs Intermission (2-0)
Main Card
420atalon (2-1) vs kantowrestler (2-1)
Ruckus (2-1) vs Machida Karate (2-1)
KillerShark1985 (1-1) vs BobbyCooper (1-2)
Bknmax (2-1) vs KillingRoad89 (1-0)
Couchwarrior (1-2) vs BWoods (0-0)
Under Card
UFC_OWNS (0-2) vs dudeabides (0-3)
attention (1-1) vs guam68 (0-2)
pipe (1-1) vs limba (1-2)
Big_Charm (1-0) vs McKeever (0-0)
Toxic (0-1) vs Life B Ez (0-0)
Ape City (1-0) vs Rauno (1-2)
Since hixxy signed up, this belt will be on the line:
The ranks are listed below, and the names in bold have signed up for this event, blue have sent picks:
Champ: 3-0 hixxy 299 pts.
1. 2-0 Intermission 283 pts.
2. 2-1 420atalon 318 pts.
3. 2-1 kantowrestler 269 pts.
4. 2-1 Ruckus 257 pts.
5. 2-1 Bknmax 241 pts.
6. 2-1 Machida Karate 221 pts.
7. 1-0 Syxx Paq 179 pts.
8. 1-0 xeberus 171 pts.
9. 1-0 SpoKen 156 pts.
10. 1-0 Big_Charm 49 pts.
10. 1-0 (TIE) Ape City 49 pts.
12. 1-0 KillingRoad89 48 pts.
13. 1-1 sillywillybubba 242 pts.
14. 1-1 attention 210 pts.
15. 1-1 pipe 193 pts.
16. 1-1 KillerShark1985 84 pts.
17. 1-2 Couchwarrior 325 pts.
18. 1-2 BobbyCooper 273 pts.
19. 1-2 Rauno 231 pts.
20. 1-2 limba 213 pts.
21. 0-1 MagiK11 193 pts.
22. 0-1 KryOnicle 157 pts.
23. 0-1 HitOrGetHit 126 pts.
24. 0-1 AlphaDawg 42 pts.
25. 0-1 Toxic 25 pts.
26. 0-2 guam68 175 pts.
27. 0-2 UFC_OWNS 93 pts.
28. 0-3 dudeabides 258 pts.
new: 0-0 BWoods 0 pts.
new: 0-0 McKeever 0 pts.
new: 0-0 Life B Ez 0 pts.
new: 0-0 Dan9 0 pts.
Thanks for signing up everybody, picks due
Mar. 5th by 7:30 PM Eastern.
Any questions, just ask!
---
Sign me up! Im focused on Rauno right now, but i want that belt on here! Lets do this Kanto!
---
Sig credit to my Homie! limba!
Uncrowned P4P Kingpin
Jon "Bones" Jones
WAR ANTHONY PETTIS! WAR HENDERSON!
Yep im in to defend my belt, are you in Intermission for an undefeated v undefeated title fight??
---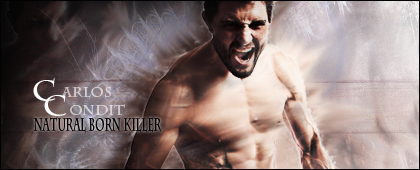 2012 FFL WINNER
CPL RECORDS
UFC 56-32-3 Strikeforce 10-4
I'm in, and since I already took down MK and I'm 3rd in line for the title, I'll take kanto if you're game homie!!!
---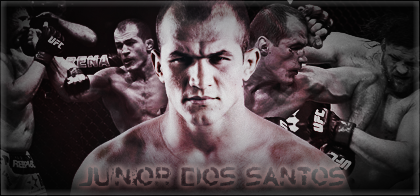 Damn, kantowrestler is popular here in the Strikeforce forum! 3 posts on this thread so far, and 2 of them calling him out. I would take on UFC_OWNS if he signs up and wants to, maybe the winner is on the way from worst to first.
---
Super Heavyweight

Join Date: Sep 2008
Posts: 4,364
I'll face any of those contender pretenders in order to get another shot at getting my title back. Kanto, Ruckus, Bknmax, MK, whichever is up for being ktfo
.
Since I've been called out by three different people I'm going to call out the former champion for a contender spot. What do you say 420? Winner gets the next shot at the title and I'm in for it!
---
The Emoticon Guy
Super Heavyweight

Join Date: Sep 2008
Posts: 4,364
I am up for it. Hope you bring your A game Kanto, you are going to need it.
Oh, I'm sooooooooooooo scared. Not really. This is going to be my night!
---
The Emoticon Guy
You're not terribly important to me

Join Date: Jul 2010
Location: Sell me this pen
Posts: 15,507
Quote:
I would take on UFC_OWNS if he signs up and wants to, maybe the winner is on the way from worst to first.
you are in for a bad night homeboy, imma commit murder on the president of the cpl
---
Jim Norton
Nick Dipaolo
Dave Attell
Dave Chappelle
Bill Burr
Joey Diaz
Colin Quinn
Bob Kelly
Rich Vos
Patrice O'Neal
Louis CK
Currently Active Users Viewing This Thread: 1

(0 members and 1 guests)
Posting Rules

You may post new threads

You may post replies

You may not post attachments

You may not edit your posts

---

HTML code is Off

---