Does watching lots of fights help in street fights?
---
I have been watching/analizying lots of fights from the top fighters, like Cro Cop, Fedor, Shogun, Wanderlei, etc. and I try yo see how do they do the submissions, the way they throw the punches when they KO someone, the way they dodge punches, etc, the question is, will this help me increase my skill/ability in case I get in a street fight/?

Like getting the best from each one, CC strikes, Fedor's submissions, Shogun's stomps, Rampage's grapples, Silva's knees, could this really help me in a fight?
Maybe a tiny little bit, but actually practicing martial arts would help out WAAAAAAYYYY more.
Megaweight

Join Date: Apr 2006
Location: Everett, MA
Posts: 5,961
I think it could help. Because in case you get taken to the ground you will know you should get him in the guard and little things like that. But dont expect to bust out a arm bar from ur back ala Fedor just from watching it. I think it can make you a smarter fighter but to really become good you gotta train.
---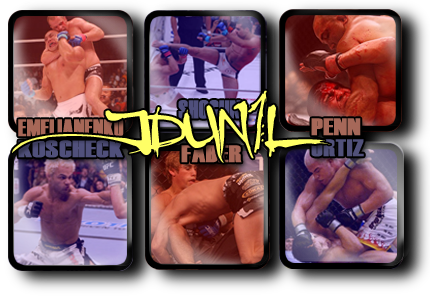 Mancrushes
1.Shogun
2.BJ
3.Fedor
4.Kos
5.GSP
Im in Porno's
your best bet would be to ask James Thompson if watching DVD's is a good way to learn how to fight
---
"When I lose, I get my butt kicked. When I win, I be doin' the butt kickin..." - Quinton Jackson
Flyweight
Join Date: Feb 2007
Location: NWO
Posts: 327
I dont think so. You can watch all you want but when a fight happens BANG your fighting. You dont see many street fights on the ground in a guys guard for a while. When a street fight happens they usually last 2 minutes MAXIMUN and in that two minutes both the fights are giving it all. They are not thinking about all there moves there going to do, there just doing them. Like buddy said practice MMA and get a feel for it then it will help in a fight
---
KDG
Nah, you might get a takedown or something but it won't help atall. You have to do ALOT of sparring before you can crack shit in a fight.
For some people, yes. And, in some situations, yeah. For others, no.
Megaweight
Join Date: Nov 2006
Location: Kansas City, Missouri
Posts: 5,148
it'll help you know what to do in certain situations, but really, if you aren't practicing you're probably gonna do something wrong. it may help a little, but practicing is the only way to for sure get good at fighting.
---
It might help a bit, but actually practicing mma will make you even better.
I think it does help, but of course sparring and training helps alot more. Watching vids will give you somewhat of a clue in what to do. Like when i fight my bro, i've lasted alot longer than when i was younger and can possibly/probably finish him if i had the intent.
Currently Active Users Viewing This Thread: 1

(0 members and 1 guests)
Posting Rules

You may post new threads

You may post replies

You may not post attachments

You may not edit your posts

---

HTML code is Off

---