Welterweight
Join Date: May 2006
Location: TN
Posts: 2,163
Quote:
Originally Posted by Kameleon
UFC probably offered Tito more money at the expense of other fighters get less money, just like any other sport. Pride has much bigger fan base and to me that means more money for the company.
yea I would not be surprised if the fighters in pride have less differences in pay then they do in the UFC.. The UFC more then likely has people making ALOT less then thier "Stars" where in pride I bet everyone gets relitively comparable salaries
Megaweight

Join Date: Apr 2006
Location: Everett, MA
Posts: 5,961
What Do You Think It Would Take To Get Fedor Over To The Ufc?
---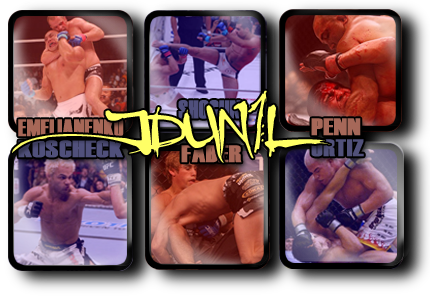 Mancrushes
1.Shogun
2.BJ
3.Fedor
4.Kos
5.GSP
Im in Porno's
Welterweight
Join Date: May 2006
Location: TN
Posts: 2,163
Quote:
Originally Posted by jdun11
What Do You Think It Would Take To Get Fedor Over To The Ufc?
honestly .. A good fight.. if he can be challenged and I think that is all a fighter Fedor is really looking for a good challenge.. if the money is the same or ALOT more he'd come as well.. hell money makes us do all kinds of things.. Though I think if he could get several good challenges... He'd come for less money.. most fighters at his level have the money they need.. they just want to test themselves
Any top ten ranked heavyweight in PRIDE could dominate the heavyweight division in UFC and win the title. And no UFC doesn not pay more money than PRIDE. PRIDE makes far more money than UFC and you know why.
Flyweight
Join Date: Jun 2006
Posts: 222
I don;t anything about what fighters get paid but the idea of getting some excellent heavyweights in the UFC would be great. That weight division seems to be lacking talent.
From what I have read Pride used to get a ton of money from the tv company that was showing their fights, I can't remember the name of it now though. That was the main source of pride being able to spend big money on fighters.
---
Q: He(Wanderlei Silva) said he's really looking forward to fight you in the finals.

A: (Mirko CroCop) Thats his problem.
Currently Active Users Viewing This Thread: 1

(0 members and 1 guests)
Posting Rules

You may post new threads

You may post replies

You may not post attachments

You may not edit your posts

---

HTML code is Off

---