Banned
Join Date: Feb 2011
Posts: 39
Strikeforce Heavyweight bouts pushed to June 18th
---
Wow...after more than 3 months of waiting I think I'll be over the SF HW GP.
---
vBookie Record: 16-9

Current vBookie Bets:

Quote:
Wow...after more than 3 months of waiting I think I'll be over the SF HW GP.
yuuuup
WTF. How are they going to promote the Grand Prix when we have to wait for half a year to see the other guy's compete. I guess the final is taking place in late 2012. I've always liked Strikeforce and never thought much bad about them but god damn. They got us all excited with the Grand Prix, which really doesn't look like a grand prix anymore. Screw them!
Hopefully Strikeforce's blunders allow us to get Overeem/Semmy in the meantime. I am not buying their explanation that they need 4 months to promote a show this is all about trying to get Barnett a license.
it does suck having to wait so long, dam June is ages away, but still they are worth looking forward to, does kind of screw up the first half of the GP tho, hopefully they will get the second half right and hold the semi finals on the same card, which is what they should of done with the first round.

almost makes me think maybe they did have roid issues in some secret off the record testing and thought fcuk this set it back to give it time to work out the system before any official testing has to be done, because moving it back that fair does nothing to promote the event, and I don't think the are any injury issues, the fighters all seemed to be ready to go, there has to be some reason and lets face it if they knew Reem or Barnett for example was going to fail a drugs test then that would seriously be very bad for there event so bad they would be better off pushing it back to give them time to get clean.
---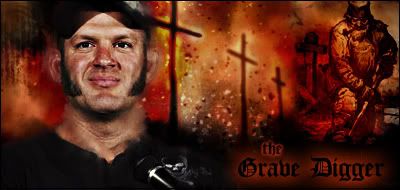 Oh well...when they first announced the GP I was very hapy for Strikeforce.

Then, when a few more details surfaced I was not so happy.

If you wanna have a legit GP put the fights on one card. If that's not gonna happen then at least have them on 2 PPV's one after another.

This is way too much time in between now to really have that GP feel to it. I also think that it is way harder to keep the average fans exited if you have this huge amount of time in between.

It's a shame really. They blew a big chance here because the talent that is involved in that Grand Prix is really top notch.
Article from
ESPN
, and a pair of the fighters' camps seem a little concerned:
Quote:
Strikeforce has postponed World Grand Prix bouts pitting Alistair Overeem against Fabricio Werdum, and Josh Barnett versus Brett Rogers from April 9 to June 18, blaming a lack of promotion time and limited venue options.

"We just ran out of time," Strikeforce CEO Scott Coker said Tuesday, referring to the second leg of its Heavyeight Tournament quarterfinal round. "I didn't find a venue that we thought would work for everybody, so we decided to move it."

The June 18 card will take place at the American Airlines Center in Dallas, Texas.

"All good for us," said Martijn de Jong, Overeem's trainer. "Just a couple of weeks more preparation."

Rogers' trainer, Mike Reilly, said he was frustrated and called the decision "nuts."

"We're in a situation now where we have a good three-and-a-half to four months to promote the fight and do a great job of having a shot of driving the rating and driving attendance," Coker said.

On Feb. 12, in East Rutherford, N.J., the eight-fighter single-elimination event opener set ratings records for Strikeforce's broadcast partner, Showtime, hitting a peak of 1.1 million viewers during a main event between Fedor Emelianenko and Antonio Silva.

Sergei Kharitonov also knocked out Andrei Arlovski to advance.

Silva's manager, Alex Davis, is exploring ways to keep his charge busy. He plans on asking Strikeforce to allow Silva to fight once between now and September.

"We can see Strikeforce's point at delaying the other side of the bracket, so they can promote, but it leaves 'Junior' without a fight until at least Sept., which is a long wait," Davis said. "For us it sucks. I gotta keep him in action. What I'll try to see if they'll let him fight in Japan. He's in the tournament so it wouldn't make any sense to have him fight in Strikeforce. We can't just wait this long."

The date change, which was first reported as a possibility by Sherdog.com on Feb. 21, pushes the tournament semifinals back to mid-September, with the finals penciled in for early December, Coker said.

"I would like to conclude it by the end of the year," said Coker, who was in the hospital after falling ill last week. "... I feel bad for the fighters but as a promoter I'm happy we have more time. I think with those heavyweights and the proper amount of time, we're really going to have our best shot of recreating the success we had in New Jersey."

Also fighting June 18 is former Strikeforce light heavyweight champion Muhammed Lawal.

Coker said he plans to offer Gina Carano her first bout in almost two years. Carano has not competed since losing the Strikeforce 145-pound women's title to Cristiane "Cyborg" Santos in August 2009.
First and foremost, sorry to see Coker in the hospital. Hope he gets well soon.
The "I didn't find a venue that we thought would work for everybody" line sounds like a diplomatic way of saying they wanted to put on the fight in Japan, it fell through, and they couldn't get a short notice venue in one of the four states that will license Barnett with a clean sample.
This was how the next few months of Saturdays looked:
4/16 Lopez v. Salido on Showtime
4/23 Agbeko v. Mares and Perez vs. Darchinyan on Showtime
4/30 UFC 129
5/7 Pacquiao v. Mosley on Showtime PPV
5/14 Ward v. Abraham on Showtime
5/21 Froch v. Johnson on Showtime
5/28 UFC 130
6/4 UFC Ultimate Fighter Finale
6/11 UFC 131
Showtime didn't have many Saturdays free, and the ones they did have free already had a UFC event schedueled. Showtime probably wasn't thrilled with the prospect of counter programming a UFC event. So they couldn't just push the event back a week or so.
But I can see why some of the fighters are upset over a delay.
---
Some people think that they can convey either a philosophy on life or a complex political statement using a signature on the internet. I'm not one of them.

Lightweight
Join Date: May 2010
Location: Philippines
Posts: 1,669
This thing is such a joke.
Bantamweight
Join Date: Sep 2009
Posts: 651
I think I'm the only that's happy about this. It sucks that we have to wait another 3+ months to see this card, but I love that they are bringing it to Dallas. I'll have a chance to watch this event live. So sorry to everyone else, but this is good news to me!
Currently Active Users Viewing This Thread: 1

(0 members and 1 guests)
Posting Rules

You may post new threads

You may post replies

You may not post attachments

You may not edit your posts

---

HTML code is Off

---