Bigfoot wants to put King Brock/BROCKodile in his place.
---
Quote:
"It'll be very good, I'm looking forwards to know how it'll be like, I've never had issues with anybody, I've always respected everybody, but as a professional I believe it'd be interesting fighting Brock Lesnar. I don't agree that Brock is the second on the ranking, it doesn't make sense. This fight would be interesting so I put Brock on the place where he was supposed to be… It really doesn't make any sense."
King Brock... i made that up. Clever huh??
Or i got another good one
BROCKODILE!!
Like Crocodile!!
ORRR
BROCKzilla
---
---
Last edited by SideWays222; 03-15-2011 at

07:05 PM

.
UFC 150: King Kong vs Godzilla.

Join Date: Mar 2010
Location: NC.
Posts: 9,815
Honky Kong vs Bigfoot needs to happen
As always with brock, it's all about the takedowns. If he gets 'em he wins if not he gets the beating of his life.
---
This would be a great fight.

Bigfoot by stoppage.
---
_RIVALS TOP 10

ANDERSON "THE SPIDER" SILVA
JAKE SHIELDS
NICK DIAZ
EDDIE ALVAREZ
JUNIOR "CIGANO" DOS SANTOS
GILBERT MELENDEZ
MAMED "THE CANNIBAL" KHALIDOV
HECTOR "SHANGO" LOMBARD
CAIN VELASQUEZ
GEGARD "THE DREAM CATCHER" MOUSASI

Bigfoot can't strike. He's not Cain or even Carwin.

People act like any schmuck can go toe to toe with Lesnar and completely destroy him on the feet.

Ask Heath Herring and Randy Couture about that.
Hell, Bigfoot is slow enough and light hitting enough that Brock can actually have success there.

Carwin and Cain both had a track record of strong standup, Carwin especially for starching guys with one punch power. Cain obliterated Stonjic then flattened Nog.

Bigfoot has no advantages what so ever and gets stopped.
---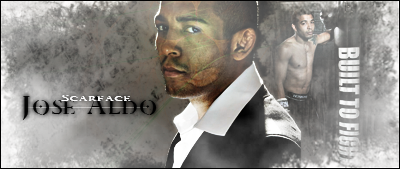 I don't see Bigfoot's standup causing any more problem's than Mir's or Herring's did. Bigfoot is a much slower striker than either of those guys actually and his technique is bleh. Once he gets taken down I don't see him being able to sub or sweep Brock from his back. I think Bigfoot gets fairly easily donkey-konged here.
Werdum took Bigfoot down with a head drag... And that isn't an isolated incident. His TDD is consistently garbage.

I'd put the likelihood of Brock taking him down as very high.

I haven't seen much offense from Bigfoot off his back when he's been there (even against a low energy, fat, celebrity rehab version of Ricco Rodriguez) so I'd make Brock a pretty decent favorite on this.
---
Some people think that they can convey either a philosophy on life or a complex political statement using a signature on the internet. I'm not one of them.

I see this fight being slightly more competitive than Brock/Mir II since Bigfoot's size could help him get a sub or sweep Brock, but ultimately I see a GnP TKO for Brock.
---
Rookie Hammer Squad 2015
Frankie Edgar - Dominick Cruz - Jorge Masvidal - Cat Zingano - Holly Holm
Currently Active Users Viewing This Thread: 1

(0 members and 1 guests)
Posting Rules

You may post new threads

You may post replies

You may not post attachments

You may not edit your posts

---

HTML code is Off

---