vBookie Event

: Bobby Lashley vs John Ott (Titan FC 17)
This event is over.
Titan FC 17: Bobby Lashley vs John Ott
---
vs
---
They have gotta be the shortest odds ive ever seen in an mma fight!
---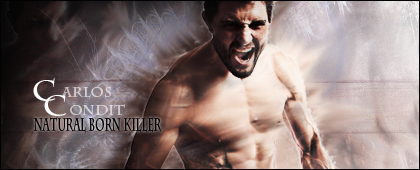 2012 FFL WINNER
CPL RECORDS
UFC 56-32-3 Strikeforce 10-4
Just be glad I didn't use the ones from bookmaker, they were -2000. This guy continues to test himself against only the best. If you guys want any fights from this card that I don't put up threads for let me know and I will. I'm thinking Kanto's 5 credit win is in the bag on this one.
---
Is this event on tonight? As in Friday night?
---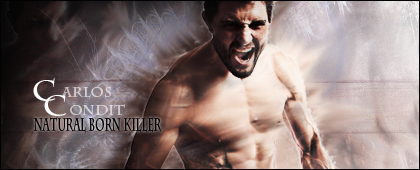 2012 FFL WINNER
CPL RECORDS
UFC 56-32-3 Strikeforce 10-4
Friday night on HDnet, 10 PM Eastern, not sure with you they just had a time change over here.
---
That will be the middle of the night here then. Hopefully i can get on the net saturday morning and source the videos of the fights without getting spoiled.
---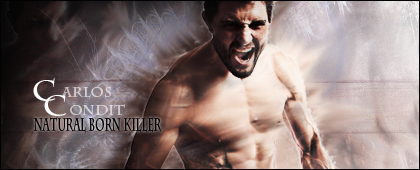 2012 FFL WINNER
CPL RECORDS
UFC 56-32-3 Strikeforce 10-4
Lashley won by ud over a tough opp.
Quote:
Round 1: The size difference between Ott and Lashley is incredible Ott lands an overhand right. Lashley shoots in for a double leg and scoops up Ott and powerslams him down. Lashley works the ground and pound and is mauling Ott. Lashley smothering from the top and he is bombing down right hands on Ott. Lashley smashes Ott with three huge forearms and Ott continues to hold on. Three more right hands from Lashley and Ott is taking them like a champ. Lashley is reigning down shots and Ott's face is bloody and bashed. Ott is throwing hammer fists from the bottom and it's amazing he's still in the fight. Lashley lands left, right, left, right and Ott flails from the impact and survives the round. Ott gives a thumbs up as he pops back up to his feet as Lashley took the first round.

Round 2: Ott comes out with a spinning backfist and pushes Lashley back. Lashley looks exhausted as he heaves forward with his hands down. Ott lands an outside leg kick. Lashley attempts a jab and misses but he grabs on for the double and once again slams Ott to the ground. I can't see Ott surviving another another round like the first and Lashley has him pinned against the cage. Lashley rears back and blasts Ott with another right hand and moves to side control. Lashley looking to pin down Ott's arm ala Roy Nelson but Ott uses the cage to spin to North/South. Lashley gets him back to side control as he continues to use hammer fists and elbows on Ott. One minute remaining and Lashley has slowed considerably. Ott is still throwing shots from the bottom and Ott survives to the bell. Lashley is exhausted and Ott is bashed. 2-0 Lashley.

Round 3: Ott zigs and zags and lands three punches. Ott is jabbering at Lashley Ott hits him again. Lashley's hands are down and Ott catches him with an uppercut and a right hand. Ott is trying to stay elusive Lashley is gasping and Ott charges across the ring and hits Lashley with two punches and Lashley gets ahold of him and takes him down. The crowd that was once on their feet literally shut down when Lashley scores takedown. He is going to win this fight but I can't see the critics lightening up on him. One minute remains and Lashley is holding down. Ott has no answer for the massive Lashley. As the fight ends Lashley stands up and is cut up from the elbows Ott threw from the bottom. Trigg is explaining that Ott is a natural 185 lb. fighter who took everything Lashley had.

Bobby Lashley wins via unanimous decision.
http://www.bloodyelbow.com/2011/3/25...-live-coverage
---
Lashley sat back down on his stool after being announced the winner, i guess cardio still an issue for him.
---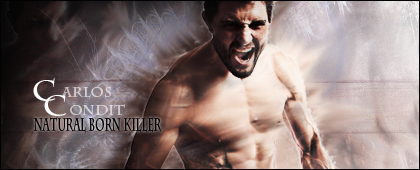 2012 FFL WINNER
CPL RECORDS
UFC 56-32-3 Strikeforce 10-4
Currently Active Users Viewing This Thread: 1

(0 members and 1 guests)
Posting Rules

You may post new threads

You may post replies

You may not post attachments

You may not edit your posts

---

HTML code is Off

---