MMA Fanatic
Join Date: Mar 2011
Posts: 14
***OFFICIAL*** Keith Jardine vs Gegard Mousasi
---
Strikeforce just confirmed that "The Dean of Mean" will make his debut next weekend as a late replacement for Mike Kyle.

Mousasi's a big obstacle to face on short notice, but it should definitely be interesting.

Join Date: Apr 2010
Location: Gods country
Posts: 4,524
Jardines ticket back to the UFC has been punched
Hopefully Keith knocks Gegard out with an overhand orangutan and gets resigned.
He was never one of my favorites but he's a good guy and has busted his ass for what he's got. Dana should give him another shot if he does well.
Damn, if Dean fights like he did vs Liddell or Rampage, I could see him winning this fight.

I don't think Gegard has the power to KO Jardine.
---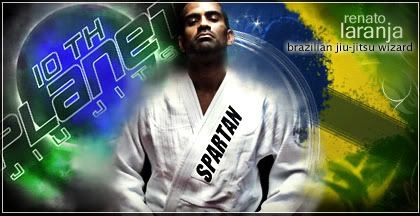 "You have a big word for a guy who don't have a gi right now." - Renato Laranja
I can see this match going the same way as babalu vs mousasi
+1 same here, 1st rnd KO
---
Member of the Anti-Fitching Society. Stop Fitching and Fitchery in MMA now!
-------FREE CHARLIE Z-------
FFL
'Roudy' Ronda Rousey, Fabricio Werdum, Vyacheslav Vasilevsky, Eric Koch, Alexander Sarnovsky
Yay, Mousasi went from bum A to bum B. Great, another can for Gegard to pad his phony record with.
Are people actually giving Keith a chance in this fight? Mousasi takes this by KO, TKO or Sub in the 1st or 2nd IMO.

Also how can you bash Mousasi's record? He has wins over Jacare, Babalu, Kang, Cyborg and Hector friggin Lombard!
---
Man I hope Keith takes it. I don't see that happening though...
---

"There are three things all wise men fear: the sea in storm, a night with no moon, and the anger of a gentle man."
I don't know Gegard Mousasi, but I hope Jardine wins. But with a record like 30-3 (Mousasi), I can only hope that Jardine wins.
Currently Active Users Viewing This Thread: 1

(0 members and 1 guests)
Posting Rules

You may post new threads

You may post replies

You may not post attachments

You may not edit your posts

---

HTML code is Off

---