vBookie Event

: Josh Barnett vs Brett Rogers (Strikeforce: Dallas)
This event is over.
Strikeforce: Josh Barnett vs Brett Rogers
---
---
Surely the BFA will crush Rogers
---
Fedor Emelianenko:
The one who doesn't fall, doesn't stand up
Fedor Emelianenko
|
Anderson Silva
|
Carlos Condit
|
Frankie Edgar
|
Khabib Nurmagomedov
1500 on Barnett
---
'Bisping's a dick'

Dana White
100 of my few credits on Barnett, he'll keep it at a smart pace and Rogers only chance is the KO which I'm sure he'll be seeking all night.
---
Sig Rep: Toxic

Formerly known as Firemass
1/2 million on Barnett but honestly its been so long since we saw Rogers he could be a new animal just don't bet on it.
---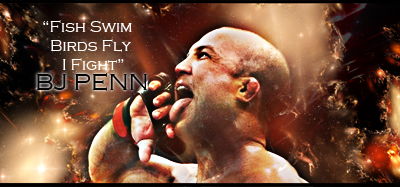 "If you get hit and it hurts hit him back you not knocked out yet."-Joe Doerksen
The Toxic Terrors (FFL)
Demetrious Johnson*Eduardo Dantas*Emanuel Newton*Will Brooks*Michael Page
i think rogers could take this hes got a mean right hand, but on the other hand josh is way more experienced in everything and he could easily take this fight. i put 20 k on rogers the odds were too good to pass up.
---
"'you can buy muscles, you cant buy cojones"
Lightweight
Join Date: Nov 2006
Posts: 1,916
Quote:
1/2 million on Barnett but honestly its been so long since we saw Rogers he could be a new animal just don't bet on it.
Considering how close he came to losing to Ruben Villareal I would say the chances of him being a new animal are effectively zero. Even as lopsided as these odds are they are extremely generous to Rogers. I can't imagine Barnett losing this.
1 million on Barnett.
---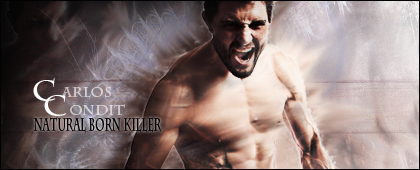 2012 FFL WINNER
CPL RECORDS
UFC 56-32-3 Strikeforce 10-4
I've been staring at this photo trying to guess whether or not Barnett is circumsized.
Barnett gets the submission in round 2!
Quote:
Round 1 - Kerry Hatley calls this quarterfinal bout in the Strikeforce heavyweight grand prix. Rogers light on his feet pawing with jabs. ON the first kick, Barnett is all over him. Pitched forward against the cage, it takes little time for Barnett to deposit him on the mat and land in side control. Uh-oh for Rogers. Barnett doesn't have much room to work. Rogers thinks about walking his legs up the cage but thinks better. Barnett deciding what to do. He threatens with a kimura and nearly takes mount. When he does, Rogers explodes up. But he can't get far before Barnett charges back and gets top position. From there, he takes mount, and it looks like it's a matter of time. Barnett with a few elbows. Rogers hanging on for dear life. Rogers using his legs to cage walk. Barnett's mount is too strong. A few punches overhead, and Rogers is cage-walking again. No way. Barnett ain't going anywhere. Rogers finally bucks Barnett off with a cage-walk, but he's mounted again in no time. Fight is starting to look like Barnett vs. Yvel sans the strikes. Audience not happy as 10 second mark passes. Round ends with Barnett in dominant position. MMAjunkie.com scores the round 10-9 for Barnett.

Round 2 - Rogers lets his hands go for the first time in the fight, but it's Barnett who lands a nice counter and tosses him to the mat when they lock up. And once again, it's Barnett who has mount. Audience almost immediately boos, but then they realize that Barnett is working an arm triangle. And Rogers surely realizes time is running out on consciousness because he taps after Barnett adjusts and cranks the choke.
Josh Barnett def. Brett Rogers via submission (arm triangle) - Round 2, 1:17.
http://mmajunkie.com/news/24035/stri...ve-results.mma
---
Currently Active Users Viewing This Thread: 1

(0 members and 1 guests)
Posting Rules

You may post new threads

You may post replies

You may not post attachments

You may not edit your posts

---

HTML code is Off

---