Love the Diaz brothers, always have.
The first time ive really seen Nick fight and i was impressed, respect him as a fighter but as a person he comes across as a complete idiot. The interview with Ariel, and then after he beat Daley it looked as though he moved the camera to focus on him and then went over and said something to him when he had just been helped onto the stool, can anyone elaborate on that?

Definately not a fan of the guy
Quote:
same here, Diaz is a brainless thug, and Daley is a sucker punching bell end. i wish it coulda been a double KO... but seeing Daley flop face first to the mat was pretty awesome.
I dont like the guy as a person, I respect him as a fighter, and have learned to not bet against him.
I think he has a personality disorder or something.
Anyway Im not a fan, but I respect his skills.
I have a lot of respect for him, and can't even disagree when he says he's not getting paid enough.

He fought in October, January, and April. Three massive fighters, nonetheless. Anderson Silva fights every 5-8 months. Nick Diaz is a a 10 fight winning streak. Has he not yet proved himself?

So what if he has trouble talking outside the ring? The guy backs up his talk inside of the cage.
Dislike his personaliy, but big fan of him in the cage.
And against Daley his personality is fine, just like with Noons.
It's kind of worth seing him being a total asshat when he does it to people who deservs it.
---
I love him. I think he is misunderstood. I have a great article at home on his brother Nate, and Nate goes on about how Nick and him lived on the streets for years with no food and money. All they had was the gym. If it wasn't for Nick, Nate would be dead right now, and that was a qoute from Nate himself.
---
SMOOTH
I respect him as a fighter. I definitely think he's at least a top 10 WW in the world. No doubt he's talented. But..., on a serious note, I think he may be partially retarded. Am I the only one that noticed that he seems slow in any of his interviews? And the, "you know," in the middle of every statement he makes is pretty annoying. Recently, when asked about one thing, he starts rambling through something completely unrelated, again, "you know," every 7 seconds, and he acts like he answered the question to the best of his ability. Thing is, he probably did answer it to the best of HIS, since the answer had absolutely nothing to do with what was asked. Sincerely, I think he is a special fighter. Not special as in talented, short bus special.
If the diaz brothers were more sociable and not total dicks i would like them alot more
---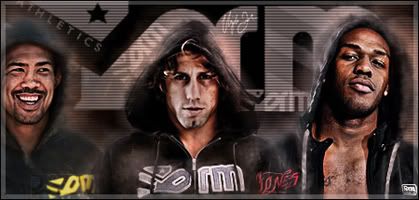 "Im probably better off down there on my knees anyway" -Dick Diaz
As a fighter? Hell yeah. How can you be an MMA fan and not appreciate the fact that he is probably the most exciting fighter in MMA.

As a person? No clue. I never met the man so it would be ignorant and extremely shallow to judge him.
Currently Active Users Viewing This Thread: 1

(0 members and 1 guests)
Posting Rules

You may post new threads

You may post replies

You may not post attachments

You may not edit your posts

---

HTML code is Off

---